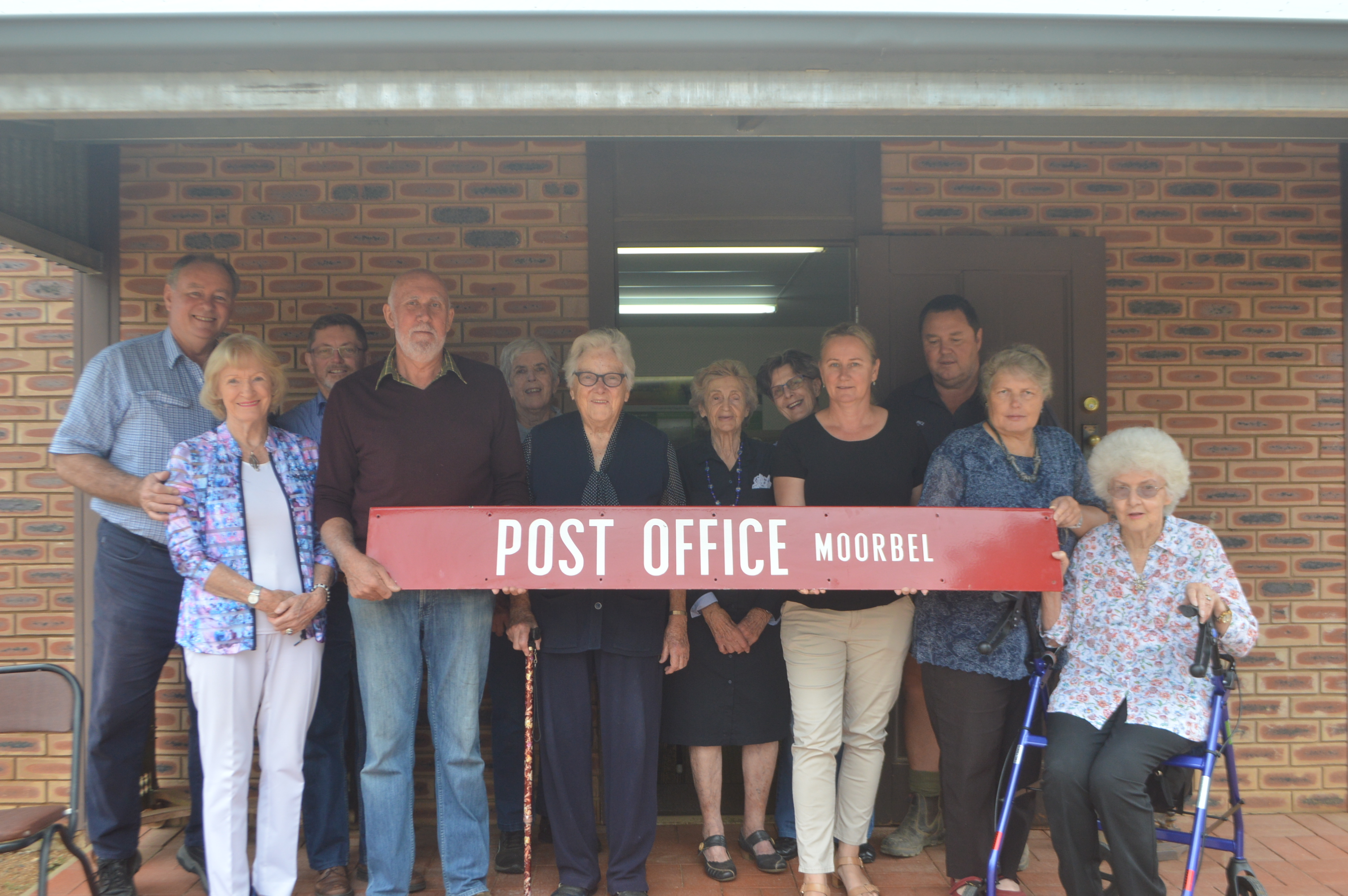 The Canowindra Historical Society rejoiced on Tuesday with the kind donation of the original Moorbel Post Office sign.
David and Christine Rice kindly donated the sign to the Historical Society after purchasing it 6 years ago from Deb Rutter.
"It belongs back in its hometown and that's why we are giving it back today," David said.
The sign is made of enamel and has been kept very well and will continue to do so as the Historical Society will work to preserve and appropriately display this new item. Ross Cleary member of the Historical Society said, "on behalf of the committee we genuinely thank you, it's fantastic when heritage of the town is brought back to us."
Gwen Landon was one of the special guests when receiving the sign as she was originally the Post Master for a long period of time out at Moorbel.
The Moorbel sign has been all over the countryside with Deb Rutter finding it up near Tamworth. The Moorbel Post Office sign comes days before the new release of the "History and Character" of Belmore/ Moorbel book launch on this Saturday 25th March. The launch will be taking place at 10am at the Moorbel Hall. The book is nearly 100 pages long and covers a lot of local history and photos.