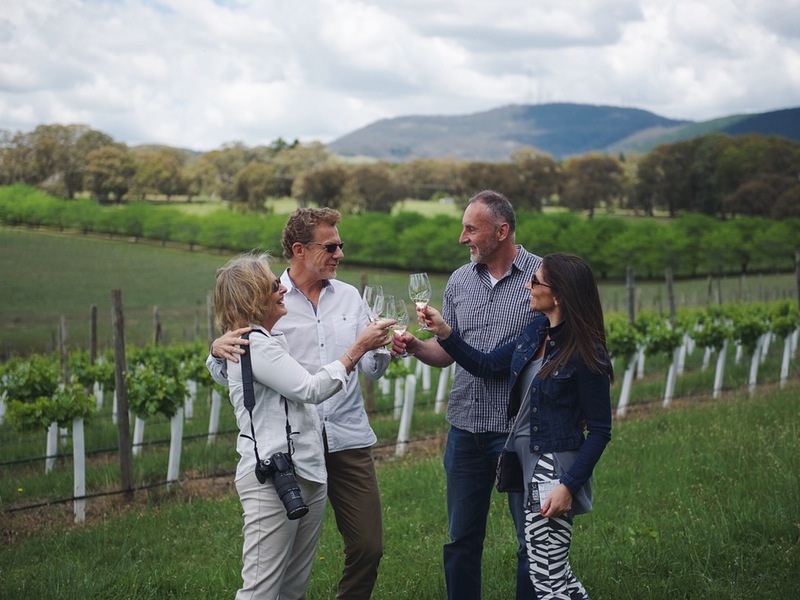 The Orange Wine Festival is only a week away, join in the celebration! The Orange Wine Region has a lot to celebrate this year: 20 years of being a certified wine region, a couple of fantastic vintages, high ratings in the recent Halliday Wine Companion, along with a number of wines winning trophies at Wine Shows across NSW. The Orange Wine Festival begins for 2016 with the Orange Wine Show Tasting at the Showground Pavilion on Friday October 14 from 5.30pm.
This year the Orange Wine Show has a record 328 entries, which is a reflection of the recent good vintages and the Orange Wine Region's growth in recent years. The Wine Show Tasting is the public's opportunity to taste the winning wines, as well as meeting the region's winemakers. With over 300 wines on offer, there is sure to be something to suit all palates! The wines will be matched with delicious grazing food prepared by The Agrestic Grocer.
There are limited tickets available to this event so get in quick and purchase them online. Don't forget Wine Central, Monday to Thursday at the Union Bank from 5.30pm. Come along and enjoy a free tasting of a range of varieties, themed for each evening.
A new event this year, the portraits of the Winemakers of Orange will be on display at "The Barracks Galleries and Studios", running from October 14-30 from 10am-4pm.
Don't forget the Wine and Food Night Market on Friday October 21. The annual celebration has certainly become much loved by the Orange community with thousands flocking to Robertson Park each year. This year promises to be even better with over 60 stalls in the park starting at 5.30pm. There will be live music and activities for the children, so come along and experience some of the best wine and produce of the region.