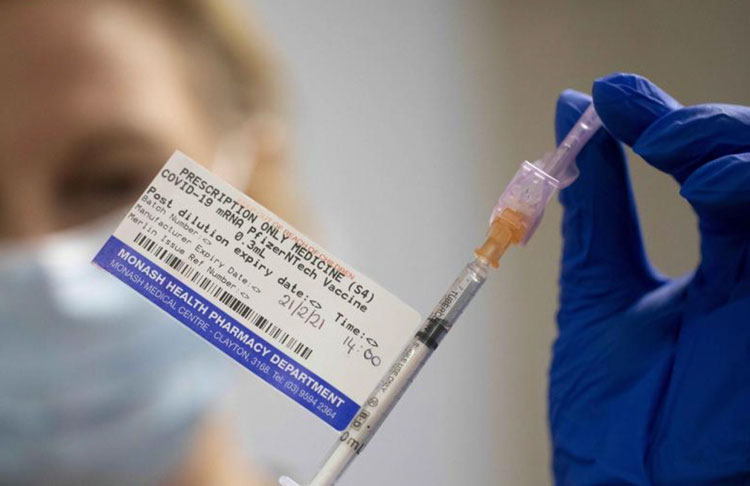 Just on a year to the day since the first diagnosed case of COVID-19 in Australia, the Morrison-McCormack Government has moved swiftly and safely to roll out Phase 1A of the COVID-19 vaccine to Orange.
Federal Member for Calare and Minister for Decentralisation and Regional Education, Andrew Gee said last week that the roll out of Pfizer/BioNTech (Pfizer) vaccine is a turning point in our fight against COVID-19.
"Starting early next week, our most vulnerable elderly residents in nursing homes, people with disabilities in residential facilities and our frontline workers will be first cab off the rank to receive the Pfizer vaccine," Mr Gee said.
"The arrival of the vaccine is the beginning of the end of this pandemic. It gives us hope and confidence that our lives and our economy will slowly return to normal."
The Australian Government is making arrangements for more than 500 medical professionals to travel to towns and suburbs around the country to deliver the Pfizer vaccines with aged care facilities seen to first in the Orange area.
"It is important to remember that the vaccines have been cleared as being safe and effective with clinical trials indicating that the Pfizer vaccine would prevent symptomatic COVID-19 in 95 per cent of recipients."
"This is the single biggest and most com-plex vaccine roll out that our nation has ever undertaken. Compared to the rest of the world, we are very fortunate that Australia is now in a situation where we have no community transmission of COVID-19 and that means that the roll out of the vaccine can take place in a methodical, safe and effective fashion", Mr Gee said.
Find out more about the rollout and priority groups at: aus.gov.au