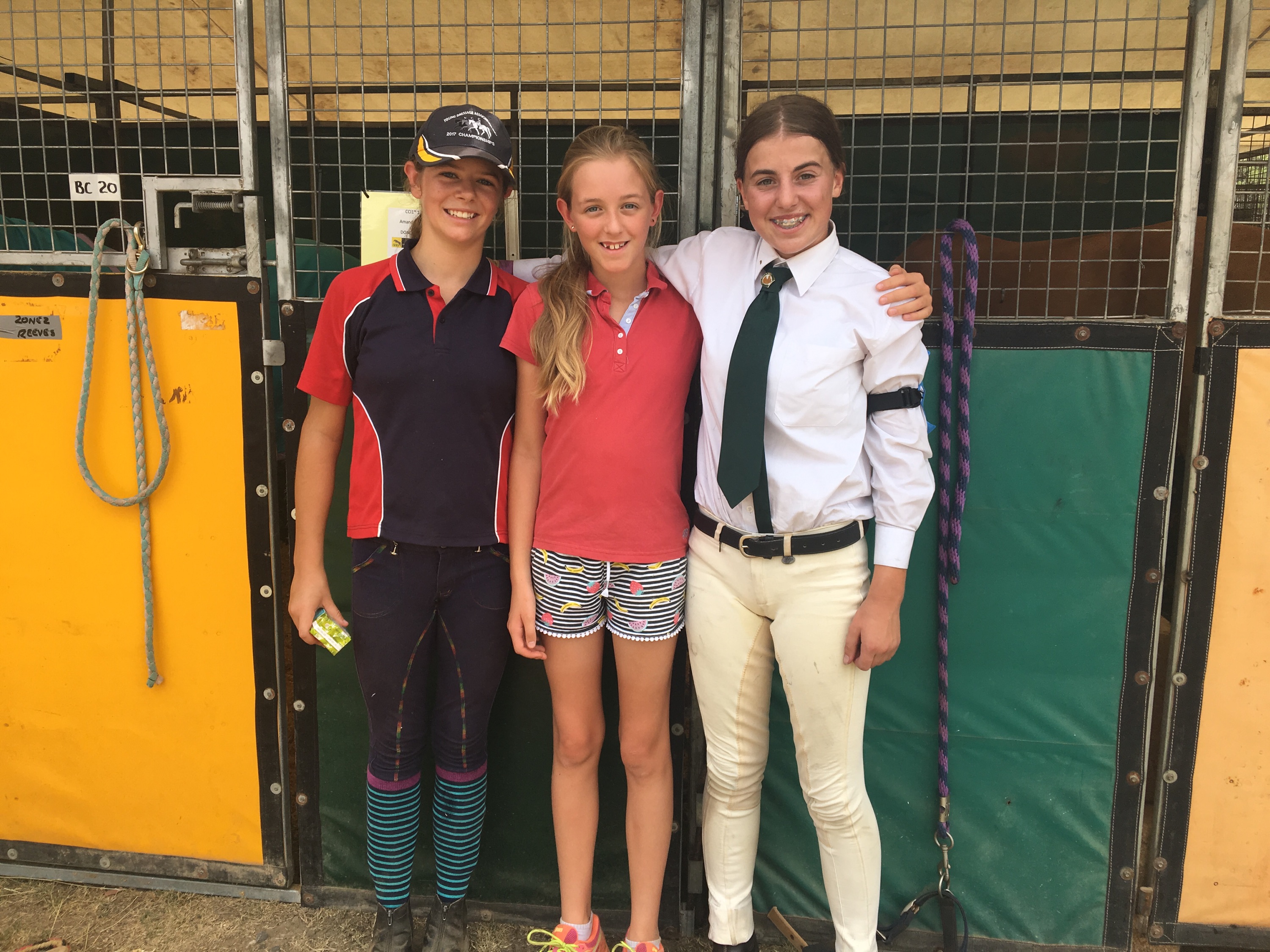 Three of the Canowindra Pony Club members attended the State Pony Club Show Riding and Dressage Championships at Hawksbury Showground from the 25th to the 28th January 2018.
Georgia Robson competed in the 2 day Show Riding Championships, on her mount 'Kirraway Helsinki'. The partnership were successful in the 13 and under 15 years age group, placing 3rd in the Galloway Hack, 4th in Rider, 3rd in Galloway Pairs and 1st in the Team of Four Riders with her team mates from Zone 2.
Victoria Wythes and Rianna Reeves competed in the Dressage Championships in the under 13 years age group. Victoria, riding 'Bandalana Truman' rode two beautiful tests over the weekend and enjoyed her experience at her first championship event.
Rianna, riding 'Grenwood Lulu' had a successful weekend placing 4th and 14th in her tests and a commendable 5th overall in the age group.
Congratulations to the riders for their commitment to their equestrian sports and their success at this level of competition.
By Kylie Reeves