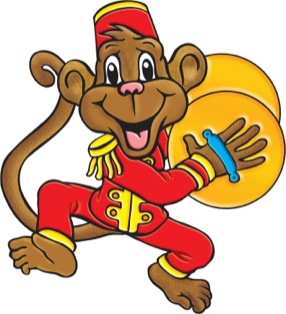 I love this saying. This has come across my path twice in the last week and each time it has resonated very strongly with me. I don't now about you, but sometimes my life seems like a circus, with stuff going on all over the place. There are so many performances, all running at the same time and as the ring leader, you have to know where all your monkeys are and what they are doing.
We lead very busy lives. We are moving faster than we ever have in history. We are more connected than ever before yet we are also more disconnected than ever before. AND the scary part is, it's just going to get faster.
This is where the monkeys come in – your priorities – and the ring leader – You.
Where are you leaking energy in your daily life, where are you spending time, money, physical energy that is not about your monkeys or maybe that your monkeys don't actually need. The speed at which things move, keeps us caught in the slip- stream and its hard to see what it is we need to nourish us and our monkeys be- cause we are moving so fast.
Two weeks ago, I ran two meditation "how-to" sessions in Cowra. Meditation helps us to pause. When we pause we can see what's really going on, we can see the monkeys and the whole circus for what it really is – then we can make choices that nourish us and our monkeys.
Let me help you to pause. Join my meditation experiment. Go to perfecthealth- centre.com.au and click on "join medita- tion experiment" and we'll sort those monkeys out!