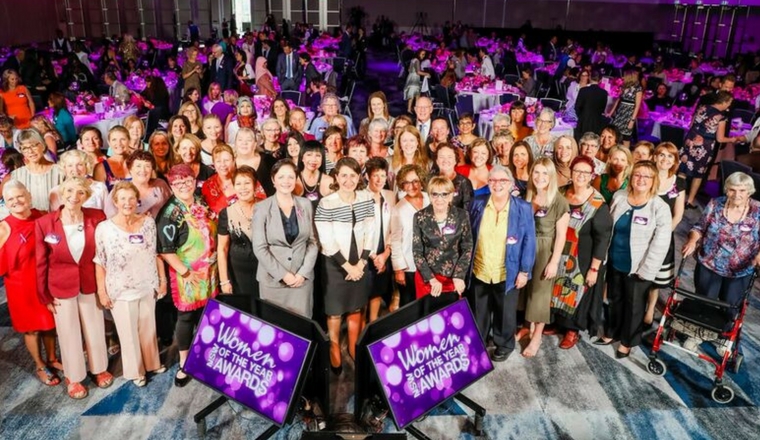 With the 2019 Woman of the Year Awards now on the horizon, Member for Orange, Philip Donato MP is looking forward to once again highlighting the achievements of some outstanding women in our region. "The Woman of the Year Awards have categories open to the public, as well as Local MP Awards. Given the significant contributions of so many women in our region, the MP award over the last two years has been a difficult choice – but what a fantastic
problem to have," Mr Donato said.
"In 2017 we nominated Karlie Irwin, who established the Pay It Forward charity, which has helped thousands of people in need since its humble beginnings, originally starting in her own garage before growing in both scope and location."
"In 2018 we nominated Rochelle Ashcroft for her valuable contribution as founder of Let's Make Better, a charitable organisation which reaches across a broad spectrum of the community."
"These women have set a wonderful example and are achieving huge outcomes," said Mr Donato.
"There are so many women in our community making a huge difference through their dedication and commitment to our community. I know there are many women in our area who share this strong community spirit," said Mr Donato.
While Mr Donato will be nominating the Local Woman of the Year MP award, he encourages the public to nominate women for the following 2019 NSW Woman of the Year Awards:
• NSW Premier's Woman of the Year
• NSW Aboriginal Woman of the Year
• Rex Airlines Regional Woman of the Year
• Harvey Norman Young Woman of the Year
• First State Super Lifetime Achievement
• Community Hero
• NSW Business Woman of the Year
Nominations for the above awards close on Sunday, 11th November 2018. Go to www.women.nsw.gov.au for more information or to nominate.