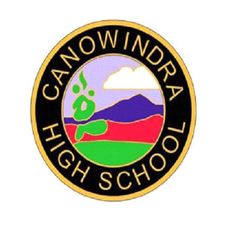 Congratulations to the various teams who represented our school last week – lots of success and some great memories for those involved.
The school is gearing up for the relaunch of our anti-bullying program on the 21st March to coincide with the National Day against Bullying and Violence. As it is also Harmony Day students are encouraged to join in the activities by dressing in orange. The day will also have a session provided by the Black Dog Institute aimed at informing teenagers of the issue of mental health. A similar evening will be held for parents on 31st March, 2014 at 6pm.
All Year 7 students received a copy of the Gideon's Bible last week as part of our commitment to the provision of an holistic education for our students and in support of our local Ministers fraternity.
I would like to commend all our students for the enthusiasm they showed in participating in the annual Clean Up Australia day activities. Unfortunately due to inclement weather these activities were held over until last Friday.
It was a great privilege to accompany our school captain Lucy Harrison and School Administration Manager Mrs Dale Sherwin to the International Women's Day morning tea last Friday. Lucy is a great ambassador for our school and community and represented the women of tomorrow in a very positive way.
CONGRATULATIONS to Donald Boyd on being last week's merit draw winner and recipient of the Canteen Voucher.
Neryle Smurthwaite
Principal
Canowindra High School