The Year 10 Farm Technology class have been busy with the building and construction part of their course. Commenced by last years Year 10 Farm Tech class the Cubby House is being constructed behind the woodwork room. The class have still to complete some framing, flooring and painting of the project. Most of the materials have been kindly donated by ex student Tom Taylor, with flooring being donated by Chris Cuddy. The class is also working on the remodelling of the school chook pens to improve the accommodation for the schools chickens. They are working on improving access and changing the roof line to the pens. Both projects are still in need of corrugated iron and other materials, any donations would be greatly appreciated.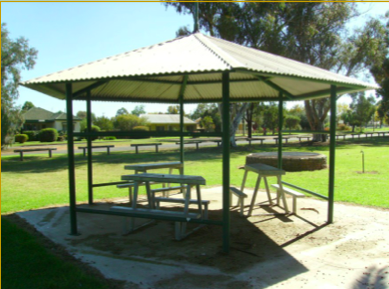 While the Year 11 D&T class visited the park to get ideas for the project, Regan Hughes aka Fred Weasley took time out from his game of quidditch to pose for this photo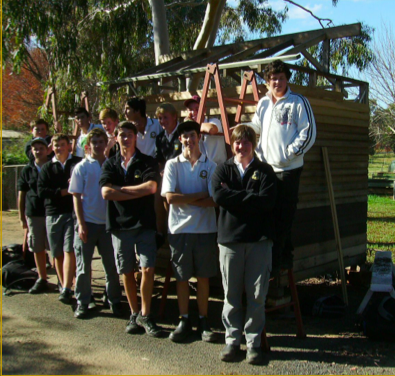 The Year 11 D&T class are in the planning stages of a group project they have been approached to undertake by the Canowindra Garden Club. The project will involve designing and constructing decorative panels for the rotunda in Morris Park.