Year 11 PDHPE
Students are presently studying a unit on Better Health for Individuals. In this unit students learn to describe how an individual's health is determined by a range of factors. Students are currently applying this knowledge in a detailed health report into their own health.
Year 10 PDHPE
The students in year 10 have amazed Ms Troy with their awesome skills in softball. There have been so many moments of brilliance in PE classes, it's too hard to single out one! They are now learning the many rules and skills of field hockey. Ms Troy cannot wait to see if the skills are across the board.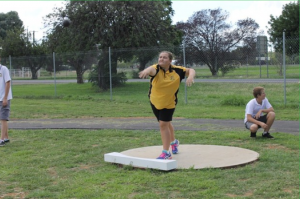 Year 9 PDHPE
In practical lessons Year 9 have experienced and learnt some of the rules involved with American gridiron in a modified format, with most enjoying the new sport. For the remainder of the term students will be preparing for the athletics carnival with lessons on High Jump, Discus, Shot Putt and Javelin.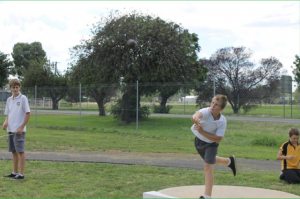 Year 8 PDHPE
Students are currently studying the topic Physical Activity for Life Long Health. Within this topic students have been learning about the levels of movement needed to stay healthy. Activities investigated include how many steps they do in a school day when walking between classes. They have also compared their personal activity time against the national guidelines on an excel worksheet. These activities can be viewed in the front foyer with our upcoming display.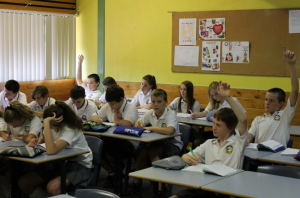 Year 7 PDHPE
Year 7 are enjoying learning about the importance of confidence and self-esteem within themselves and accepting and tolerating others. This week they will learn about effective communication and overcoming the barriers. A topic test is very close, so hopefully there is plenty of revision happening at home.
In PE, they are learning the rules and skills of softball. There have been many improvements made in the field, and some talent has been spotted in pitching. Hopefully the mixed softball team will display their talents in the first round of Rural Cup early next term.