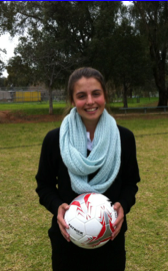 During the Soccer World Cup the PE department ran a lunchtime shootout to raise money for equipment. With the proceeds we are able to buy 5 new basketballs for students to use at recess and lunch.
All winners received a soccer ball to encourage movement and play with peers.
In classes, students have begun new units of work. Year 7 are focusing on growth and change that we all experience throughout life, not only physically but also socially and emotionally.
Year 8 are looking at the nature of relationships and the importance of these to a person's health. The unit also tackles bullying and endeavours to show students the destructive impact of bullying behaviours on others.
Year 9 this term will be learning about sexual health. Students learn about contraception and the rights and responsibilities in relationships. Year 10 are investigating the importance of road safety and
strategies to minimise risk to themselves and others.
The PE department is also seeking assistance in setting up a weights room, specifically needing weight plates and dumbbells. Please contact the school if you have items that may be helpful.