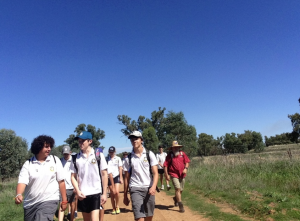 On Tuesday 11 March The Duke of Ed kids went on our first practice hike to experience the walking needed for the overnight camp.
We left the school Period 6 and started on our 7km hike, heading down the Eugowra Rd, turning onto a dirt road that lead us onto Longs Corner Road.
Arriving back at school we felt we had handled the walk well but were a bit tired. Our next practice hike is this Thursday 20 March. We are looking forward to our overnight camp.