Report by Brooke Kinsela 
On Friday, the Duke of Edinburgh kids left school at lunchtime, ponchos and all and headed for Mr Scott's farm anticipating the long walk ahead of us. During our 20km walk, the rain occasionally stopped and started but we continued on our way. On the walk there were many great opportunities for Mr Phelan to test his photography skills. After 15km we began to tire, but Mr Edwards kept us motivated with thoughts of sitting down and resting, so with our wet shoes and heavy packs we walked on. We began to move faster as we grew closer to our camping spot, where Mrs Balcombe was waiting with our tents and swags and as much as we wanted to sit and rest we grabbed our tents and began setting up.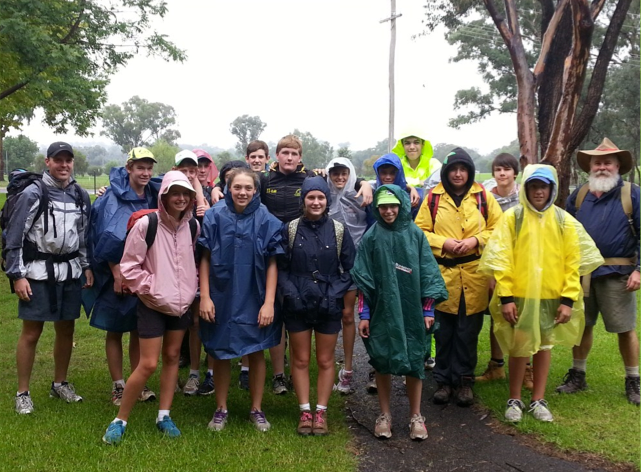 After quite a bit of confusion Meg, Adelaide, Amelia and I finally had our tent pegged and upright and so did everyone else. A huge thanks to Michael Harrison for kindly supplying us with dry wood for our campfires to cook dinner. Our sausage sandwiches didn't quite match up to the baked dinner the teachers cooked up for themselves!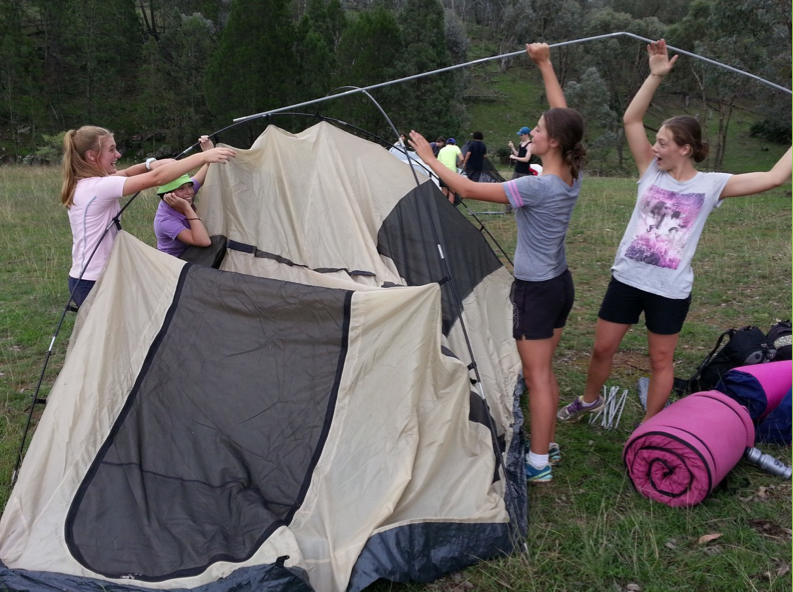 After our stomachs were full, we grabbed our torches and wandered up the hill seeking adventure but all we really found was mud and scratches and bruises (not a good idea to wear thongs when climbing a hill). Fatigue later overwhelmed us from our long day and we talked around campfires until we decided we would sleep, or at least until we were politely shooshed by Mrs Balcombe.
In the morning people emerged from their tents and gathered around their fires to cook breakfast. Once everyone was dressed and had taken their tents down some of us headed to the dam in an attempt to catch yabbies. When the trailer was repacked with tents, swags and sleeping bags we headed another 8km to the intersection with Longs Corner Rd where we were picked up by our families.