It was an early start on Friday 9th May for about 120 students and staff as we headed to Molong for our annual sporting challenge in the Rural Cup. The weather turned out to be perfect and the matches were close. Following are the results: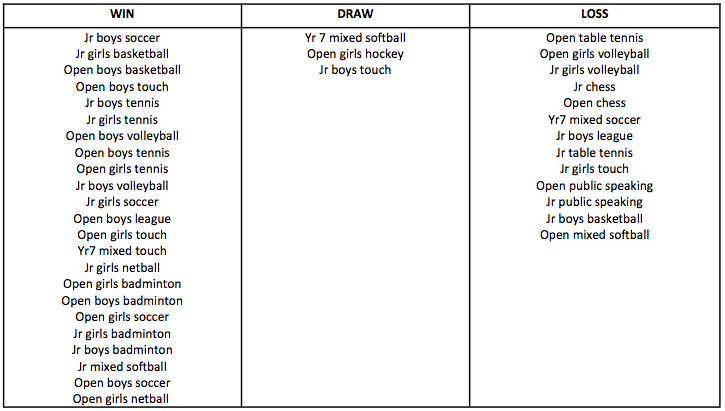 The sports were contested with outstanding sportsmanship and a huge amount of effort. In the majority of the sports, scores were very close, with only one try or goal in it. The final points were Molong 261 and Canowindra with 314.
The home visit will be held later this term. Training will continue at lunch times with coaches hoping to fine tune the skills and wrap up the visit against Oberon with a win.