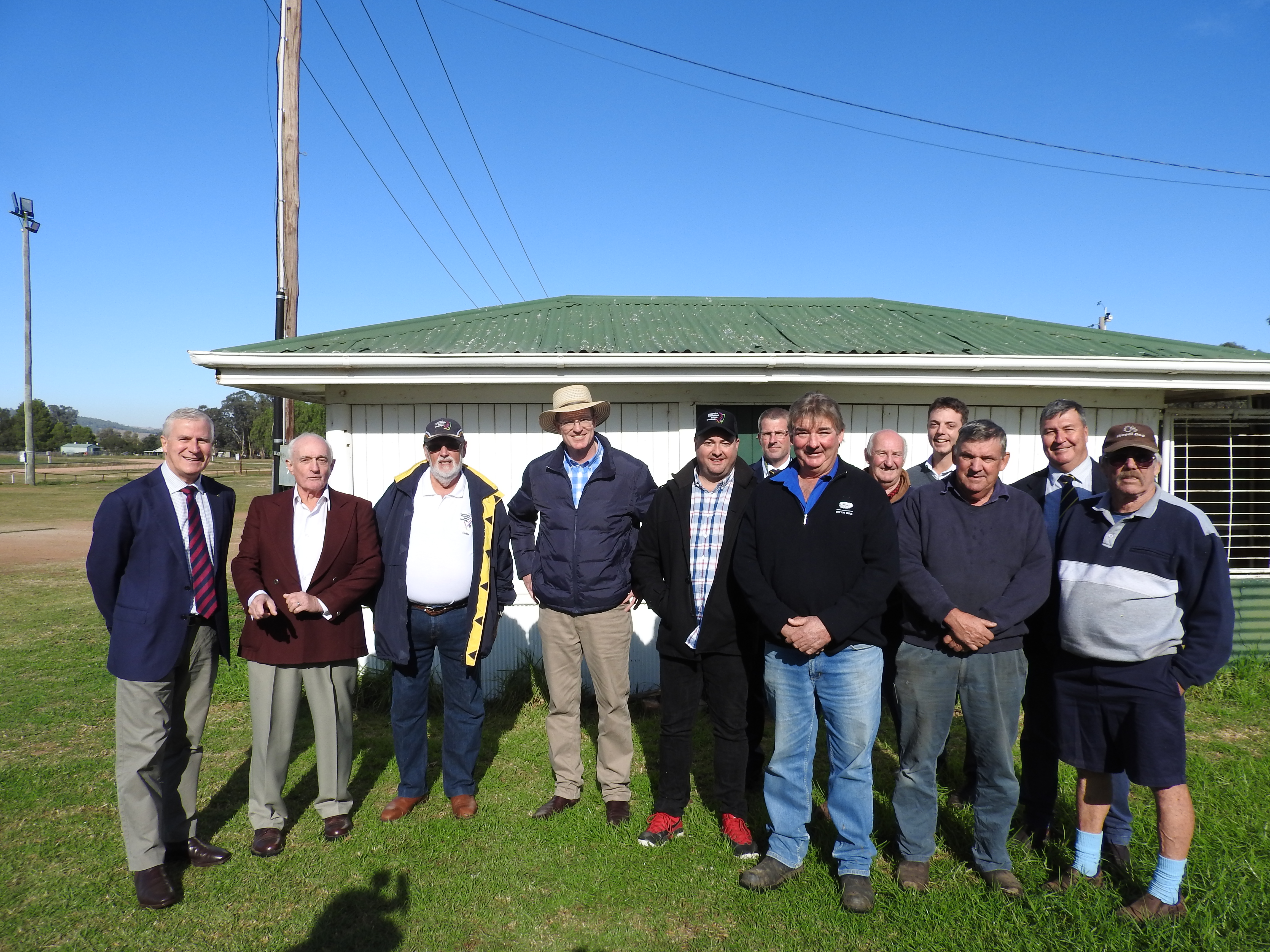 If the Federal Liberal and Nationals Government is re-elected this Saturday 18th May 2019 they will invest $250,000 to construct three new amenities blocks at the Canowindra Showground to cater for the town's bustling tourism industry.
Federal member for Calare Andrew Gee was joined by Deputy Prime Minister Michael McCormack in Canowindra last Thursday to make the announcement. "The current amenities at the Showground are in dire need of replacement, having been constructed in the 1940's. At the moment, visitors have to use facilities which are well past their use-by-date and a bit rough in bad weather," said Mr Gee.
"The new amenities will be much appreciated by sporting groups, community organisations and local visitors, especially those that flock here for the annual Canowindra International Balloon Challenge," continued Mr Gee.
Deputy Prime Minister Michael McCormack said the funding will allow the Canowindra Showground Trust to demolish the current amenity block to make way for new amenities, which will also add a number of showers and disabled access.
"Showgrounds are the social hubs of many country towns and the additions announced here today will give the Canowindra Showground a new lease on life," said Mr McCormack.
"This is a great announcement and we are very excited. This is going to go towards attracting new visitors to Canowindra, I congratulate the government on their support to regional and remote areas in Australia such as Canowindra," said Geoff Beath, President of the Canowindra Showground Trust.