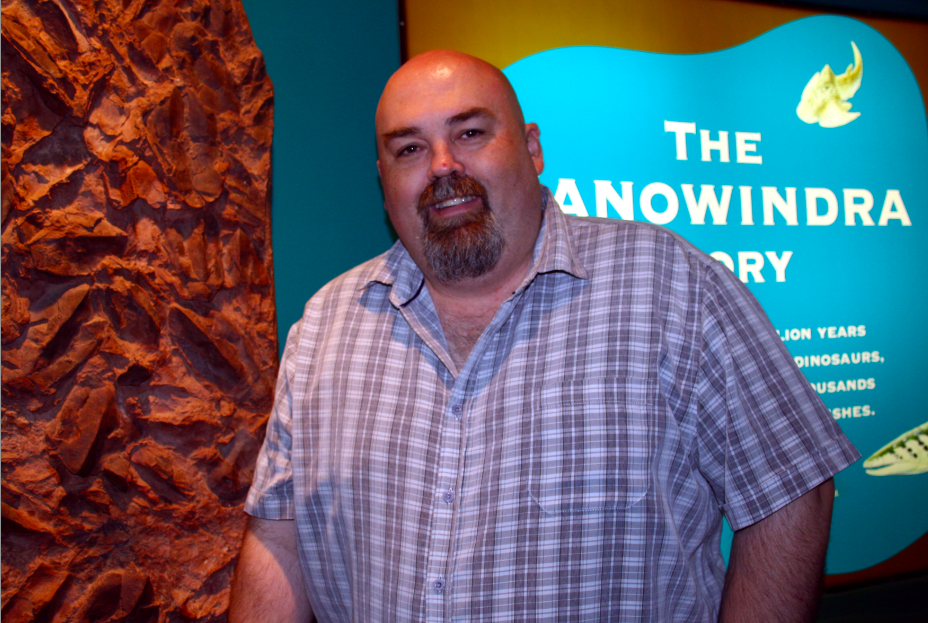 Warren Keedle confesses that he was "shocked" when he found he'd been chosen for one of Canowindra's most challenging jobs – manager of the acclaimed Age of Fishes Museum.
He was also well aware of the 10-year development record set by the former manager, Fiona Ferguson.
But then you look at Warren's own background in tourism management and marketing, environmental science, national parks promotion and his focus on cultural heritage there's no doubt why he was selected and why he says the job is "perfect for me".
"Cultural heritage certainly applies to the Age of Fishes and needs to be embraced alongside its world-renowned artefacts," he says.
"My job now is to carry on from Fiona's work and make the museum financially viable but at the same time maintain its scientific integrity."
Warren says one of his top priorities is customer experience. "My initial feeling is that the museum needs some oomph," he says. "I want visitors to walk out of this amazing showcase of 360 million-year- old fish fossils saying wow!"
He'll certainly do it, if his record as a Performance Systems Administrator at Scenic World in Katoomba is anything to go by. It covered 12 departments ranging from the restaurants to retailing and HR, and featured a "complete education program" that he designed for the 10,000 schoolkids visiting the park each year.
Meanwhile, he says, he may undertake a master's degree, adding even more oomph to his many skills.
By Derek Maitland