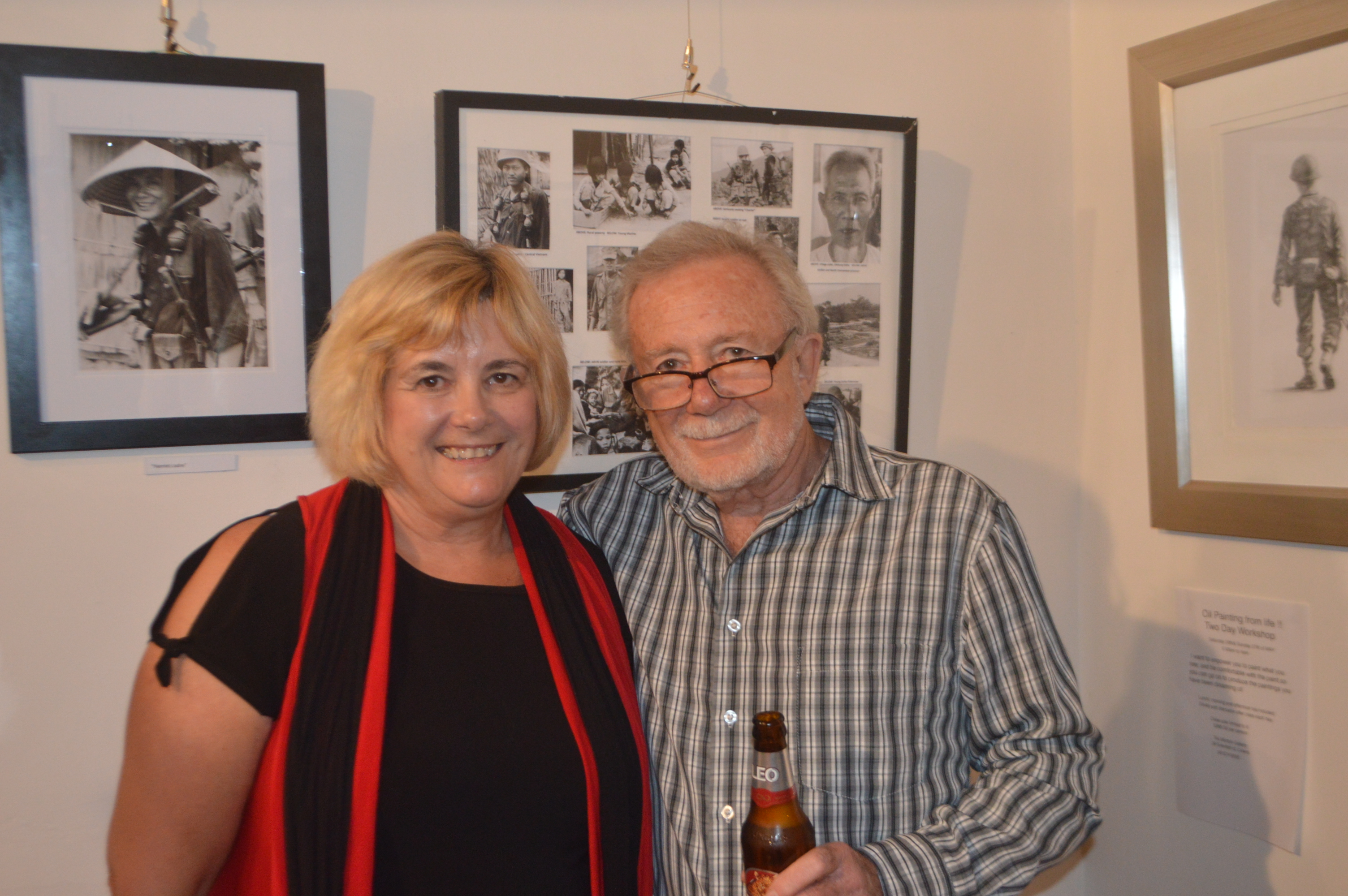 The Canowindra Arts Inc officially opened their latest exhibition last Friday night with a great turn out of locals and visitors to Canowindra attending. "Impressions of War" by Derek Maitland is an exhibition of never before seen images of the Vietnam War. The savage 10-year conflict that ended more than four decades ago, yet, for many people, especially the men who were sent to fight it, the mental wounds still haven't healed completely and the pain is as intense as it ever was then.
Canowindra Arts Artist and Writer, Derek Maitland, went to the war, not as a combatant but simply as a young 23-year-old television and newspaper journalist who saw the conflict as his chance to break out of the rather mundane news and media culture of that time.
To him, Vietnam promised new excitement and what he regarded at that time as the zenith of journalism, to become a war correspondent. Derek covered the Vietnam War as a news feature correspondent for an American media chain in the pivotal years of 1966 to 1968.
His experience culminated with the communist Tet Offensive in April 1968, a vast national uprising which shocked the Americans into realising this was a conflict they could never win and began Washington's prolonged and painful withdrawal.
The photos in the exhibition have been packed away for 50 years and are being shown publicly for the first time in Canowindra. "Impressions of War" forms the fifth art exhibition that Canowindra Arts has presented since the not-for-profit arts group was formed nearly two years ago.
In that time, the group has provided exhibition opportunities for around 20 Canowindra and local regional artists, and this year it will be conducting its second art mentoring workshops for schoolchildren, and putting their artwork on show too.