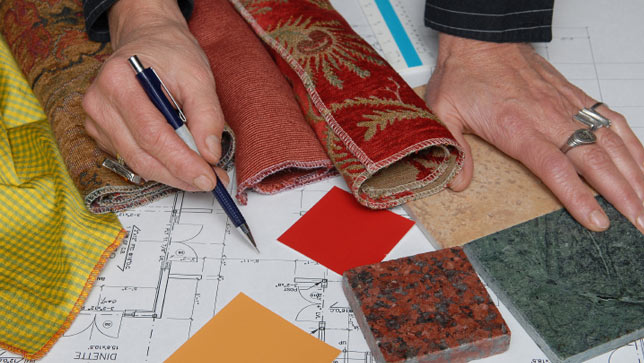 Ask yourself this one question – Can I design and decorate this space with the style I like and the budget I have in mind?
If your answer is NO then perhaps you need an interior designer.
If you're mystified about issues such as which colours complement each other, which furniture styles would look best in your home or how to create an attractive and cohesive look from room to room, enlist the expertise of a designer.
I believe that Interior Designers are like Doctors, you need to shop around and find the best one that suits your personality and style.
A good interior designer should ask you very early in the consultation what is your budget and how far do you wish to go to create the perfect space.
A good sense of communication needs to flow between you and them. Ask them are they qualified in this industry just remember you are really conducting an interview. Always remember that she or he is there to assist you. If they want to take over and squash your ideas then this is not the person for you. An interior designer works with clients to remodel and/or decorate rooms and other indoor spaces to make them functional and attractive. Unlike a decorator, people in this field place a strong emphasis on making sure the space is used effectively. The designer must consider factors like the available working area and budget.
Most designers specialize in either commercial or residential but this depends on their geographical location and sometimes you have to be able to do both. Professionals in this industry need a strong sense of colour and shape, and how they can be used together to make a space attractive.
They are often called on to choose wall and floor coverings, furniture, lighting fixtures, and artwork among other room features, and decide where they should be in the room.
Designers may compose a blueprint of an interior space by hand or by computer to show any changes to the area and where any new or existing objects should be placed.
In the design industry, there are an overwhelming number of options to choose from when establishing how a room or specific area will look and function. While it's great to have options, it can be difficult to narrow them down to the best selection for your budget, resources and personal taste.
An interior designer can help eliminate options that aren't a practical fit. I believe that there are lots of technical considerations to take into account aside from creating a beautiful, unified look.
From creating a concept and drafting plans to selecting materials and finishes properly, there is a big array of choices available in the marketplace today, particularly with the internet. Selection can be difficult and costly if the client makes the wrong choices of materials and installation and then everything needs to be redone.
I have had many clients tell me that I have saved them from spending unnecessary dollars on item s that didn't fit the design or budget.
I believe that as our lives get busier our homes become more of a sanctuary, and the interior designer has a greater role in everyday life.
By Kim Lowe
0417 392239