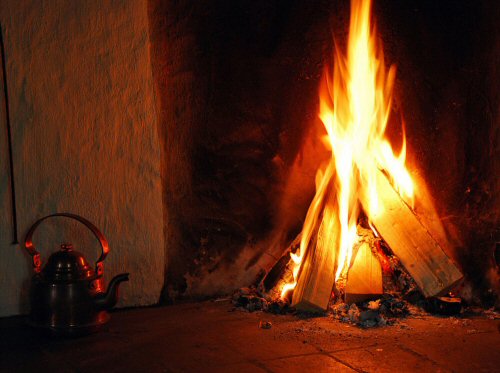 Winter is well and truly upon us, and after a pleasantly warm autumn, families and homes in the region could be vulnerable to bill shock. The energy costs of Australian households are some of the highest in the developed world and each year many Australians struggle to pay their gas and electricity bills.
In the past six years the combined cost of gas and electricity has risen by as much as 85 per cent in some states and market research proposes that 50 per cent of Australians worry about whether or not they will be able to pay for these important and essential services.
Don't panic; it is possible to take control of your energy costs this winter. Here are Essential Energy's tips on how:
Get ahead on the bills: Most energy companies offer discounts for paying bills on time and for paying with direct debit. When you can afford it, make sure to pay your bills before the due date and depending on your provider, you could receive a 30 per cent discount!
Patience is a virtue: Your house won't heat up any faster if you crank up the temperature. Set your heater to a normal temperature and give it time to heat up the room. It doesn't matter how you set the thermostat, the heater will take the same amount of time to reach 20 degrees. When you set it too high, you actually waste energy.
Turn down the heat: Do you have the heating on a few degrees higher than is really necessary? Keeping the temperature between 18-20 degrees can save you a lot of money throughout the entire year and more often than not you won't even notice the difference.
Power down appliances: Turn off appliances you aren't using at the wall, keeping the plugs turned off and only turning them on when you need to use them. Research shows average households pay nearly $100 a year in standby costs.
Don't overwork your kettle: Only put into your kettle as much water as you are going to use. It costs more to boil a full kettle than 2 cups of water.
---
Now's the time to plant! Traditionally autumn is the ideal season to install plants as air temperatures are cooler and soil temperatures are still warm enough to activate good root growth. If you want a great way to save time, energy and money on the right plant choices, why not get professional advice?
Sally Bourne Landscapes offer services like on site garden consultation, practical garden layout, suitable soil preparation and installation of landscape works. Sally can help you create a garden that adds value to your home, enhances your lifestyle and saves money in the long term. Her well-designed gardens can reduce the cost of electricity by cooling the home in summer and insulating it in winter. Sally can help reduce the cost of your food bill with directions on how to successfully plant and grow veggies and fruit trees.
Depending on the site, Sally's advice is to plant suitable trees around a home to provide summer shade, winter solar access and wind protection. Sally can help you design a garden that meets your family's needs, and is individual and achievable.
---
Getting intentional about being eco-friendly around the home is a great way to reduce the cost of consumption and reduce your impact on the earth. There are ways you can do this without really impacting on your day-to-day life, but the difference it will make towards the planet and people around you is extremely valuable!
There are plenty of simple things you can do around the home that will reduce your carbon footprint. Here are some of our suggestions:
Use simple household cleaners like vinegar and baking soda instead of cleaners that are high in chemicals. This will reduce air pollution inside your home and outdoors. It will also minimise exposure to asthma or allergy triggers as well as chemicals that can harm your family's health. Some store-bought cleaners are plant based and quite harmless too. Look for brands that have a complete list of ingredients on the label.
Keep plastic out of the microwave and always reheat your food in glass containers. Heating plastic in the microwave can cause chemicals in the plastic to leach into the food. "Microwave safe" plastics can withstand a higher heat before warping, but are not necessarily safer for you.
Don't dump your useful goods like clothes, kitchen items and toys; send them to charity or an op-shop instead. Australians generate around 48 million tonnes of waste per year of which only half is recycled! Excessive landfill is dangerous because a lot of the waste turns toxic, leaking toxins into our soil and groundwater.
When renovating, extending or building a new home, don't miss the opportunity to make it use less energy. Green Homes Australia in Orange is locally owned and operated, specialising in ways to make your home more energy efficient.
Green Homes Australia use practical and realistic construction and design using everyday materials; no expensive building methods, technology or 'green materials' required.
Mick from Green Homes Australia has been building across the region for nearly 20 years and was involved in the local Ronald McDonald House project, implementing green building know-how throughout the process.
"Green Homes Australia is about taking standard materials and building everyday homes that are designed to be exceedingly energy efficient, without having to rely on expensive add-ons."
---
Popular programs like The Block and House Rules bit the nation with the renovation bug and taught us that we can boost the value and aesthetic appeal of our homes with decorations, renovations and all round general improvements. Renovations that are well-planned can even give your lifestyle a much needed overhaul.
Industry professionals suggest taking careful consideration of the financial cost of your renovation projects and focus on making improvements that will appeal to a broad market. Keep in mind that high quality kitchen and bathroom renovations can add a lot of value to your property so spend the money where it matters.
Eco-friendly renovations that include "green features" like rainwater tanks, energy-efficient appliances and drip-feed irrigation systems are becoming more popular because they add value to the home as well as helping you save on the cost of bills.
There are plenty of businesses across the Central West that offer advice and products to suit any renovator's needs.
For all things soft furnishing, be it the most fabulous curtains available anywhere or matching lamp shade and cushions, ASISI Interiors and Design can do it. ASISI has been operating successfully in the Central West for many years and although the business is located in Bathurst, they have done work in Blayney, Orange, Cowra, and surrounding districts.
ASISI offers free measure and quote, and they can create curtains and more from fabric supplied by the client. ASISI also do repairs, and works in tandem with 3 major real estate agencies across the region. Patrick at ASISI can help you keep energy costs down with block out fabric to keep the heat in.
If it's the bedroom or living room that needs refurbishing, then Harvey Norman Orange has the biggest range of furniture and bedding to suit your lifestyle needs. Their swanky collection of lounge settings, beds, mattresses and suites will impress your inner stylist and help you brighten your home with good quality and modern taste.