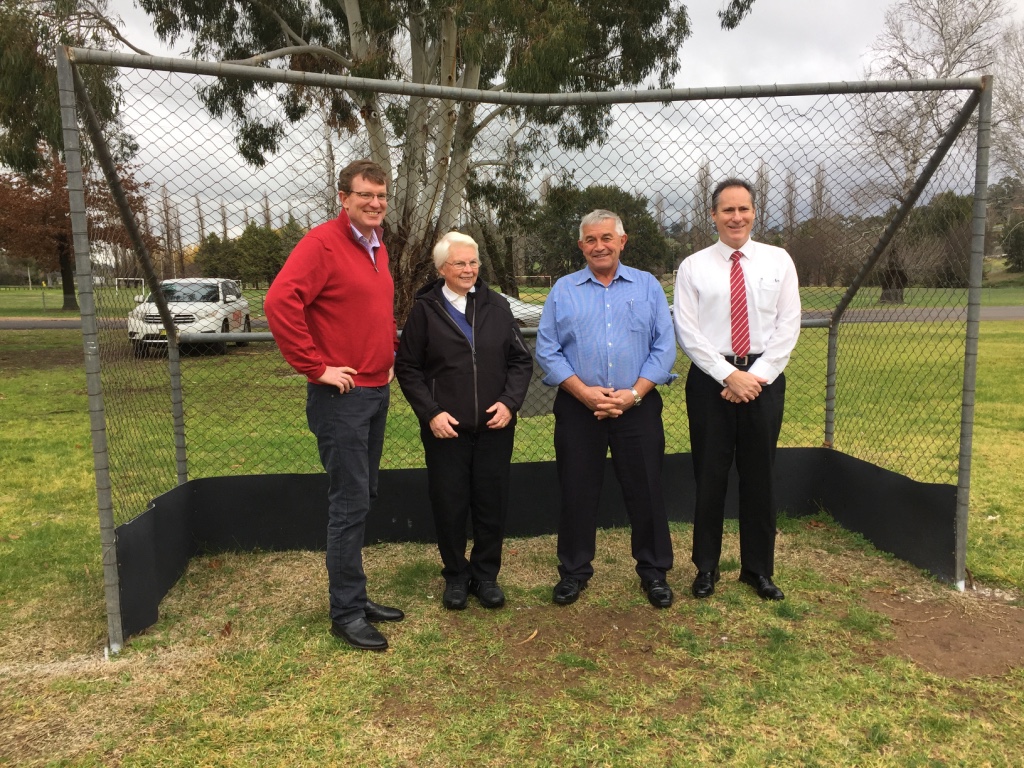 If the Liberals and Nationals are reelected in July, Molong has been promised $225,000 for a multi-sport facility. This funding would see an outdoor multipurpose facility constructed, which would include four tennis courts, two netball courts, one full sized hockey field, and one full-sized soccer field on a synthetic turf.
Currently there is one overlapping grass sports ground providing for netball, tennis, hockey and soccer. This facility will be of great social and economic benefit to the Molong community and its many sporting teams including the local hockey team, which travels to Manildra each week just to train.
"Sport is also a wonderful way for people to remain active and engaged with their local communities and I'm delighted that this funding will be directed to such a vital project for the Cabonne community" said Andrew Gee, Federal Candidate for Calare and Nationals Member.