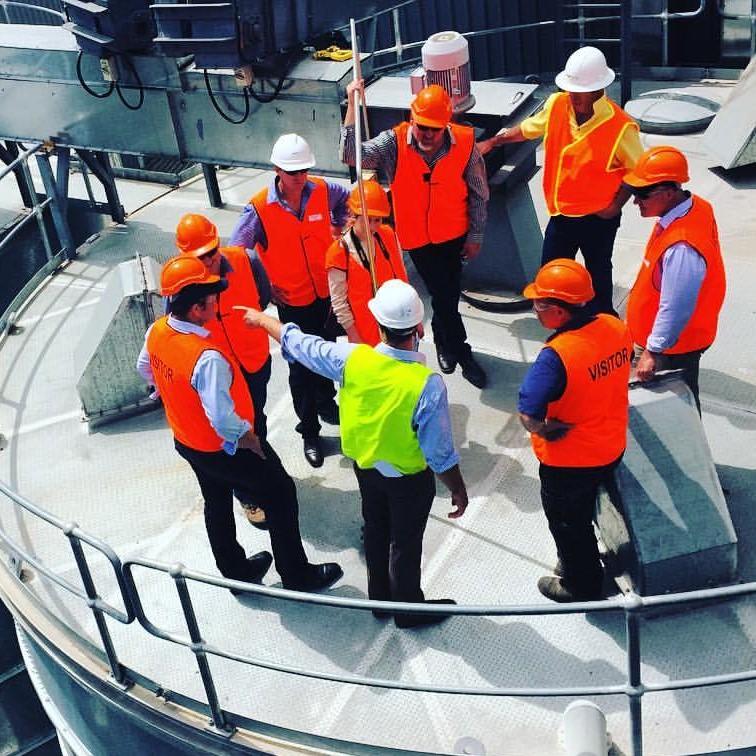 The Manildra-based oilseed processing company MSM Milling has unveiled the latest addition to its company in a clear sign of its commitment to regional manufacturing and value adding, with the launch of a range of quality stock-feed products based on its high quality expeller pressed canola meal made at it's new state of the art, multi million dollar purpose built feed mill. The stockfeed arm of MSM Milling, known as MSM Stockfeeds, specialises in producing energy and protein dense pellets and mashes using locally sourced non-GM canola seeds and grain by products processed in-house. It allows MSM to add value to its existing canola meal products,
increase regionally based employment and access new domestic and international export markets.
A Director of MSM Milling, Pete MacSmith said, "We are dedicated to continually adding value to our products and saw this as the logical next step. "Once the feed mill reaches full production, it can produce more than 100-thousand tonnes of stockfeed each year. It'll take some time to reach that level, but we aim to be working around the clock within the next few months." "We're also proud to announce our partnership with Australian grain marketing company Agfarm – a partnership that will allow many growers across NSW to take advantage of competitive rates to buy stockfeed," Mr Mac Smith said.
The CEO of Agfarm, Ron McCalman, said, "We are proud to partner with MSM. MSM's Grain Optimiser Pellets are a smart, effective and efficient way to supplementary feed livestock and we want to ensure it is easy for growers to obtain this product and value add their barley this season."