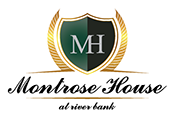 Hello readers welcome to this months column with May and Autumn finally here! Really busy couple of weeks here at Montrose House with weddings, dinners, birthday lunches and visitors the house has been chock-a-block.
Friday May 4th held a gorgeous black tie dinner for Dubbo group of friends who booked the house out for members of the local horse racing fraternity. Great night with friends and fun and black tie is the go at the moment! The week before local farmer Stuart McDonald hosted a 40th birthday dinner for his gorgeous wife Ellen, did the tables in white and silver with fresh white roses.
Saturday 5th May the Tigers Reunion dinner at the Bowlo was held – I did a sumptuous buffet and dressed the room in black and gold.
I was a busy boy that week – dressed the Services Club for the Deb Ball with a really lush Hollywood white theme for the stage and all the Debs looked fabulous.
Sunday May 6th Marg Tobin hosted a surprise 70th birthday luncheon for Irene Brown at Montrose with lots of the Tobin clan and a great crowd of really happy people who celebrated with this really special lady.
May 7th to 14th Montrose House was full to the brim with the wedding couple and bridal party here for Sammie Rue's Wedding on Saturday 12th May. Samantha is Charles and Mandy Rue's daughter and Moyna and Bernard Rue's granddaughter,
married a lovely guy Dan Carpenter and they stayed with me for the week. It was so much fun. On Thursday we had a glamourous High Tea for 20 girls and oh my goodness the laughs and champagne.
Saturday 12th May we had florists, hairdressers and make-up artists in the house from 9am with the ceremony at Moyna and Bernard's gorgeous garden and the reception at Moorbel Hall where I did the catering. I am leaving all the lights, chiffon and chandeliers there for this weekend's Canowindra Pre-School Diamond Jubilee. This Saturday 19th I will be doing a fabulous Dinner at Rosnay.
Best wishes
Tommy xxx