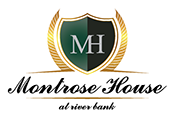 Hello readers and welcome to this month's column, and what a busy month at Montrose and Canowindra, not enough hours in the day!
Had a fabulous dinner party last Wednesday in March hosted by Shadi Sojadi from Fortescue Metal Group, elegant mixed crowd including Anne Ward, Marg Wallington, Helen and Michael Payten and Jackie and Geoff Yeo. Great evening of stories, good food and fine wine.
Thursday 29th March a surprise birthday dinner for the delightful Susie Townsend was held, organised by her daughter Kim McKenzie. I dressed the room and tables in purple for this great girl!
Saturday 31st March I held a High Tea for wonderful local lady Janice Grimshaw's 80th Birthday. There was a large crowd of family and friends who travelled to wish this special lady all the very best.
On Sunday 1st April Montrose House and The Royal Hotel held the launch for the new look Tigers Football Club. There was an Easter egg hunt, jumping castle and face painting at Montrose and a BBQ and beers at The Royal. Hoping that this is going to be the year of the Tiger!
On Saturday 7th April Vanessa Fisher celebrated her birthday with an elegant Soiree at Montrose House with a close knit bunch of friends. She is a fabulous lady who did it in style!
Friday 13th April I hosted a Seniors Week Luncheon in conjunction with the local Lions Club.
On Saturday 14th April Donna Johnson from Dubbo brought a bus load over for High Tea, with the 40 people taking a look through Montrose House and having a history lesson.
This Saturday 21st April have a 21st birthday party in the style of black and gold elegance theme. Expecting 70 young ones all dressed to the nines with fabulous food and music. I will need a rest on Sunday!
Balloon Week then kicks off with the town flat out which is great for our little metropolis.
Take Care
Tommy xxx