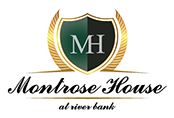 Good morning readers and welcome to this month's column. Had a house full for the Gilbert/Cartwright Wedding on 2-3rd March, lovely people who attended a big wedding with nearly 200 guests, and with the big bike ride from Orange the town was busy. I hosted a sit down dinner on the Saturday night for a group of the riders and it was so much fun.
Tuesday 6th March a wonderful formal luncheon was held to celebrate the 50th wedding anniversary of 7 couples from Cowra, organised by Cathy and Les Young. We had a great bunch of the nicest people you could meet including Reg and Rose Parie, Vic and Dawn Smith, Max and Maureen Duffey to name a few, dressed the room in fresh whites with blue gardenias and pink peonies for the table and a delicious lunch was served.
Thursday 8th March I hosted a pre wedding dinner for Kerry Bowd for her family before Rachel and her partner got married on the Saturday. Great family the Bowds, grew up with Bobby and Mick and it was a pleasure to host this local family who are loved by all.
Saturday 10th March a black tie dinner for Sara Johnson Holmes to celebrate her 40th Birthday was held.
I attended the Black Opal Stakes in Canberra on the Sunday where I came runnerup in best dressed man with 32 blokes in the competition I was happy with that.
This Saturday 17th March, Mandy Townsend will celebrate her 40th Birthday with an "Irish Themed" dinner party on the front lawn. There will be lots of Irish Music, Guiness Pies and Baileys Cheesecake. Mandy is a dear friend and this will be so much fun as all her parties are.
On a personal note my sympathies to the Breen family who lost Mary Simpson this week, she was the sweetest lady possible and we all will miss her terribly – she was a good mate and a big supporter of mine.
Tommy
x