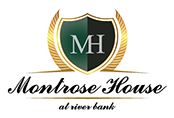 Hello readers and welcome to this months column and the year is up and running, squash and tennis has started and with my dogs to walk everyday this is going to keep me nice and fit into winter. Lots of things happening at Montrose with people from all over enjoying the house and Canowindra towns sites to visit.
Honoured to host the St Aloysius College choir for a dinner on Saturday 3rd February they were marvellous and entertained us after dinner with a selection of songs. The Catholic parishioners were also lucky as they performed during mass on Sunday 4th February, great bunch of people and as you can imagine full house, lots of music and laughter – my type of fun – come back again folks!
On Sunday 4th February I judged the "Fashions on the Field" at Towac Park, Orange for Ronald McDonald House a really worthwhile charity which I am a big supporter of. The prizes were fabulous and included a weeks holiday in QLD with flights for both Best Dressed Man and Woman. It was a great day and I was pleased to be asked to judge.
On Friday 9th February a bus load of residents came for a beautiful "Ladies Day" Luncheon at the House, with pink peonies and white damask and silver cutlery and crystal made the Tuscany Room look spectacular. The ladies enjoyed themselves immensely.
A special crew from Orange visited on Wednesday 14th February for a Valentines Dinner with all pinks and I served seafood, steaks, chocolates and lots of champagne it was a sensational night.
Today Thursday 15th February "The Principal's Dinner" will be held with all the Principal's from all over the shire descending on Montrose House for a special gala dinner hosted by Canowindra High School.
Take care and be good to each other,
Love Tommy
xxx