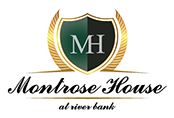 Hello readers and welcome to this month's column – the first for 2018 – Happy New Year! Finished 2017 with a full week of functions, hosted my annual friends Christmas lunch for all my mates from Canowindra, full house of happy people with Bill and Janice Paul, Penny and Doug Nash, Bill Flannery, Pam and Rob Burns, Jenny Middleton, Fran Wheeler, Melva Grant and her daughter who was here from New York to name a few. It was a wonderful day of good food, fellowship and laughter.
Christmas Day was full with a lovely mixed group of happy people including Ronny Lynch and his family, the whole Simmons clan from Gooloogong and the Skinner family from Cowra, really special day and afterwards I did my open home from 4pm for those on their own or without family and we ended up with 34 happy souls enjoying my fresh seafood and Christmas spread.
New Years Eve we did a White Nights Dinner for 30 people and it was a wonderful way to see in the New Year. Friends from Cowra, Orange, Canberra and Sydney loved the white theme from the décor to the food. Started the New Year with lots of visitors to Montrose House and Saturday 6th January was a very busy day indeed. Helen Carter from Orange organised a very special luncheon with family and friends for her Mum Pat Carter who is based in Orange now, lovely day for a special lady.
Also in the Tuscany Room that day a High Tea for Nicki Murphy's Mums 80th Birthday was held, did the room in pastels and
peonies and beautiful fine china with lots of Nat King Cole playing, scrumptious cakes, sandwiches and pastries. The crowd thoroughly enjoyed themselves.
Saturday night 6th January another birthday for Kristen Street's Mum Helen celebrating her 70th Birthday with family and friends
in a purple and white themed party. Lovely dinner, lots of stories and laughter with this sensational family, with birthday girl Helen even being sung to by her younger brother Tom.
See you all next month!
Love Tommy xxx