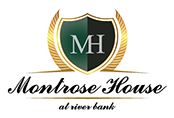 Hello readers and welcome to this month's column and Ho Ho Ho Merry Christmas, as you can see by the front of my house I love Christmas.
Started the festive season by giving Montrose House over to the Canowindra Pre-School for their Santa Photos which was very successful.
On the 2nd December I hosted two luncheons, one for the Cowra Cake Club and the other for Liz and Ross Noble and family. That afternoon the Canowindra Historical Society High Tea was held to finish off their 50th Birthday celebrations, and that night my favourite bunch of girls from the Canowindra Pharmacy celebrated their Christmas Party – so a big day!
Did a fabulous degustation dinner for the CWA ladies on Wednesday 6th December which they all thoroughly loved. On Thursday 7th December the Cowra Art Group Christmas function was held with this diverse group loving my house and the art on the walls.
Friday 8th December Beecher Wool Services from Cowra had their Christmas Party on the front lawn with perfect weather, great food and lights under the trees proved a winner with this happy bunch from Cowra.
Saturday 9th December I hosted my "White Dinner" for friends on the front lawn with lots of laughs, merriment and good fellowship.
Tuesday 12th December the Cowra Book Club hosted their Christmas Luncheon with a wonderful group of ladies enjoying Montrose House. Saturday 16th December the Canowindra Craft Shop Christmas Lunch was held with these special ladies having a great time. Saturday night I hosted the Commonwealth Bank Cowra Christmas Party on the front lawn.
Full house for Christmas Day and then open house from 4pm for those on their own to come down and join my friends and celebrate.
All the very best to you all, health and happiness and thanks for supporting me and Montrose House.
Love and Best Wishes
Tommy xxx