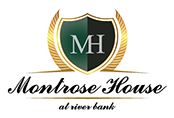 Welcome to this month's column readers. As usual really busy month here at Montrose. Started my month off with a trip to Derby Day on 4th November at Dubbo. Fabulous day with friends from Port Macquarie, Nyngan and Coonabarabran. Didn't bring home the sash but had a great time.
Did a lovely Melbourne Cup Day "Pretty in Pink" with a group of 24 ladies and men and it was wonderful, groups from Orange, Gooloogong, Forbes and Carcoar enjoying the lunch, race, fashion parade and then High Tea. Our very own Gilly Stone won best dressed in her superb floral ensemble.
Had lots of visitors for Nick Fishers wedding, wonderful crew enjoying the ambience of Canowindra. Honoured to be doing Phil and Roz Suttons son Blythes and his partner Jess's wedding this weekend the 18th November in a fabulous town and country style wedding at their mountain top home.
Hosted a wonderful dinner party on my front lawn on Saturday 11th November in an English theme to welcome new people who are English to town. Brendan and Lauren are a wonderful young couple and are great mates of Sarah and Karen my friends from "Giddi Up Coffee" all had a really happy night.
Taking bookings now for Christmas parties, we can do anything you would like from cocktail, luncheon, supper or formal Christmas dinner in our three areas and we are booking quite a few lawn parties a great idea, you bring the drinks and we supply everything else.
Still a few bookings available also for our Christmas Day luncheon, if you want scrumptious food in an elegant setting without doing anything then just give us a ring we do all the work for you.
Congratulations to Canowindra Arts Group for their exhibition, a lot of artworks were sold and lots of people enjoyed Montrose House. Derek, Arthur, Susie, Fran and crew did a superb job proud to be associated with such a forward looking group.
Take care
Love Tommy
xxx