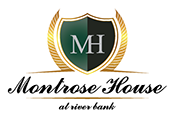 Hello readers,
Welcome to this month's column and hello to nice cool autumn, my favourite time of the year. Busy times at Montrose!
Hen's Party on Saturday 2nd March organised by Bella O'Ryan for her friend Imogen from Eugowra. It was a lovely group of girls enjoying grazing platters and champagne with lots of games and laughter. Good day had by all finishing at 8pm. Best wishes to Imogen.
On Sunday 3rd March a smart navy/white luncheon was held to celebrate the 80th birthday for Angus Glasson from Forbes organised by his lovely wife Sylvia. Nice crowd of 40 friends and family celebrating the Glasson matriarchs special day.
On Saturday 9th March a bus load of embassy staff from Canberra came to visit, having a look around the district outside Cowra, they were very impressed with Montrose House and the district.
On Saturday 16th March Cowra girl Lucy Ryan had a pink and white themed hen's party on the front lawn for 30 gal pals from Cowra and surrounding areas. Great bunch of really happy girls enjoying the canapes, champagne and games. The flag pole was turned into a strippers pole by one of the more wilder guests so its about 12 inches shorter as it snapped at the bottom. No worries though, no one was hurt and I believe there was even photographic evidence!
There have been lots of small smart dinner parties midweek – a roaring 20s for 12 on Friday and a really fabulous murder mystery night with a group from Molong so lots of fun.
On Saturday 23rd March a 70th Birthday luncheon will be held for Kylie Nash's mother in law Christine in lime green and pink, will be just gorgeous for 25 friends and family.
On Saturday 30th March a "Parra" themed birthday dinner for John Grimshaw's 60th which promises to be a sensational dinner guaranteed.
Chuffed to get an 8 page write up on Montrose House and I in the Australian Country magazine this month – check it out!
Take care and best wishes
Tommy xxx