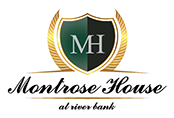 Hello Readers,
Welcome to this months column and the first one for 2019! Happy New Year! It was a quiet January with everyone away on holidays. I had a lovely week in
Port Macquarie with friends, lots of lunches and dinners etc.
February 2nd kicked off the year with Vicki and the Cargo Garden Club High Tea for her Mum's 90th Birthday. With a red and white theme the large group of well dressed ladies enjoyed a sumptuous spread of delicious food, topping the day off with a cake for the birthday girl.
Saturday 9th February a "White Nites" dinner for Caroline Scott from Orange was held with 25 of her besties dressed in white with beautiful canapes, dinner and dessert. A wonderful night was had by all – Happy birthday Caro!
Saturday 16th February a Thai inspired dinner for the Johnstone family in the back garden of Montrose House was held for 16 people. Thai decorations and food and the balmy weather suited all the guests, no insects either which was amazing!
This Thursday 21st and Friday 22nd February we have the AgQuip conference catering lunch and dinner for a group attending a conference.
Friday 22nd February I will host a luncheon for Seniors Week with Ron Cain and the local Lions Club. There will be lots of lovely food for this wonderful group of local seniors.
On Saturday 23rd February Gooloogong local lady Marianne Dowd celebrates her 70th with a gorgeous red and white theme luncheon for 40 friends at Montrose. I will spoil this special lady with a delicious lunch and lots of fun.
Have to mention and address all the stories circulating in town at the moment regarding Montrose House. Yes I did have a wealthy businessman last week looking at the house but I declined his offer. I will be putting the house on the market but I still have a commitment to the town for at least another 12 months. So thanks everyone for your concern and Father Laurie you can stop praying for me I'm not going anywhere for the present.
Take care, Tommy xxx