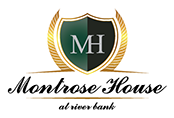 Hello readers, welcome to this months column and goodness what a busy time at Montrose with lunches, dinners, morning teas and visitors! Started the month off with a great mate Ian Messenger celebrating his 70th Birthday with a large group of friends and family at a red and green (South Sydney) themed dinner. Wonderful crew of happy people celebrating this great blokes special milestone!
Had a weeks holiday at Byron Bay with a good group of mates to celebrate the Beecher and Smith Wedding in the hinterland. Rained for four days! Would have loved to bring it back here.
Friday 14th September my St Raphael's Cowra School Reunion was held at Montrose celebrating 50 years. All good mates still to this day.
On Saturday 15th September the biggest function ever took place at Montrose House and probably one of the most elegant parties with a surprise luncheon for Gary Dick from Cowra organised by June and Ross Skene. This wonderful man, loved by everyone had  60 friends and family to celebrate his 70th
Birthday in a navy and white "Hamptons" luncheon, starting with canapes and champagne on the new front garden then onto lunch in the house. It was attended by people from all over – Dubbo, Orange, Canberra, Sydney, Bathurst and Cowra. There was lots of great speeches, tales and laughter.
Celebrated Richard Swansborough's 75th Birthday on Saturday night at his place with 25 mates.
Next weekend is huge as well with five lunches and dinners to celebrate birthdays, anniversaries and even a christening on Sunday. I love this time of year with all the trees in bloom! We are finishing all the new back gardens and lawns this week so all good at Montrose.
On a more sombre note this town lost one of the most beautiful people and a wonderful friend of mine last week with the passing of Stephanie Watson, John Watson's wife from The Royal Hotel. It has knocked us all around she was a beautiful soul and loved by all and I shall miss her terribly. Condolences
to John and family and her father Vic.
Take Care
Tommy xxx