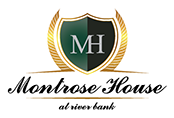 Hello Readers, welcome to this month's column and isn't it wonderful, we have spring coming and what a bumper one this year will be with all our rain we've had. Lots on new plantings at Montrose, it will look a picture.
We started the month with a Hens Party in the 'Ascot Style', very elegant group from Grenfell with the highlight being a floor show from the brides grandmothers and myself doing 'Diana Ross & The Supremes', great fun and a wonderful bunch of bubbly girls.
I also hosted the most beautiful 90th Birthday Luncheon for Jean Mary Fagan, the matriarch of the Fagan clan, with lots of very elegant ladies including locals Ailsa Payten, Pat Grant, Dorothy Flannery, Betty Remmond to name a few. The tables were dressed in black & white with white lilies and black sashes. It was a wonderful day to celebrate this really lovely lady's 90th birthday. I've had the pleasure of knowing Jean Mary & the other ladies for over 50 years through the Cowra Rugby Union Club.
The original committee of 'Hiawatha', property of local Richard Glasson, also had a luncheon at Montrose hosted by Richard Glasson & Michael Wright and was a wonderful day of laughter, happy stories and good times had by all. People travelled from Canberra, NSW and Queensland to attend. These were the parties of three to four hundred people from all over NSW who would depend on Hiawatha for a sensational night of laughter, dancing and food – you really were a very lucky person to receive an invitation.
Don't forget we are hosting Melbourne Cup at Montrose again this year which includes a luncheon and a high tea to follow after the race. We had a sensational full house last year with lots of fun had by all so get your best frock and hat on, lots of prizes and a great day assured by all.
Take care friends,
Best Wishes Tommy x