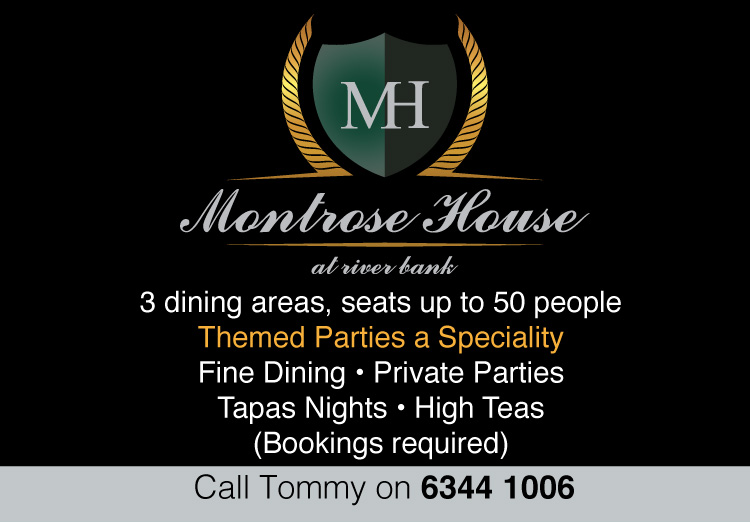 Hello readers and welcome to this month's column.
Goodness what a busy time for Canowindra at the moment, with all the canola and the countryside looking so lush and beautiful, there are so many visitors in town at present which is great.
All the local Hotels, Motels and BandBs are full, we are booked out till end of November and looks like a busy Xmas for everybody which is great for our little town.
Finished off September with an elegant Ascot themed Hen's Luncheon for my beautiful friend Sarah Jehan who married David Refalo at the end of the month. People travelled from all over the state and ACT to celebrate in their racing finery. Sarah and David were married on the 27th September and they looked gorgeous, best wishes princess.
The October long weekend was flat out, two lunches and a dinner kept me busy. Local lad Ken Traves celebrated his 80th Birthday at a sumptuous luncheon on Sunday 4th October organised by his lovely wife Colleen, great group of family celebrating with this cheeky bloke.
Been doing lots of dinners for guests, and also opening for breakfast on Saturday and Sunday to make sure all our visitors are catered for and leave with a wonderful impression of Canowindra.
The Big Project I have been trying to organise for months is on this Sunday 18th October from 12noon. I am trying to get as many volunteers as possible to join me in giving our local Cemetery a really good clean up. On Monday of this week Cabonne Council went up and did the inside area mowing around the graves and I spoke to the Environment Officer and begged him to do the walkway outside the Cemetery fence, he promised me they would get it attended to, so fingers crossed it's done by Sunday.
I am doing this with my local Lions Club and they will supply a free BBQ lunch with a cold drink for all our volunteers and I'm really hoping for a good turn up on the day.
Tommy xxx