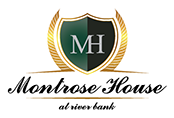 Hello Readers,
Welcome to this month's column from Montrose House. Winter is finally here and the fires are burning at Montrose House. We have had a nice and steady gathering of families and local parties this month. It started with hosting my sister Junee's 80th birthday with 46 family members in attendance.
Junee is my oldest sister out of my 13 siblings so it was a wonderful catch up for all the family members in the graceful surrounds of Montrose House, such a lovely day had by all.
For the June long weekend I had a house full with a great crowd of balloonists here for Richard Swansborough's Balloon Weekend. We hosted people from Sydney, Bowral and Canberra in our Bed and Breakfast rooms and they all loved the wonderful atmosphere and sunny weather here in Canowindra town.
Local lady Lorna Cody celebrated her 70th birthday with a gorgeous lilac themed luncheon with her family hosted by hubby Bill Cody. They are a gorgeous happy family and there was lots of laughter and great food for this lovely lady's special day. Also this month I hosted a 00's ladies luncheon for a lovely bunch of ladies all celebrating special milestones at the moment for their 60th, 70th and 80th birthdays. It was a fantastic day enjoyed by all who attended and the tables were decorated in gorgeous red and golds.
We now have a very busy couple of weeks coming up for Montrose House with lots of Christmas in July lunches and dinners happening with groups from Orange and Forbes coming to town. Get a group of family or friends together and enjoy this festive season here at Montrose House.
The house will be done up like a traditional English Christmas with hearty food and a great atmosphere with the comfort of the fires. Just give me a call at the Deli Lama. Take care and be kind to each other,
Tommy x