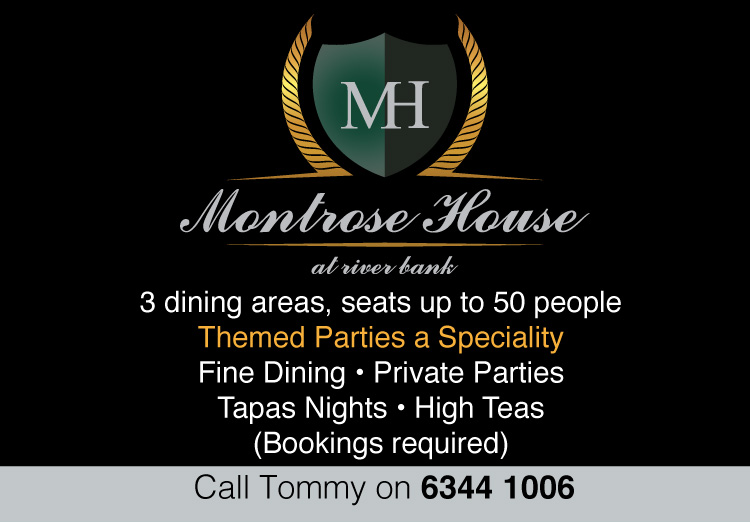 Hello readers and welcome to this month's column. Goodness winter is here and so are the visitors, the whole town is flat out which is wonderful.
I'm busy with lots of Yuletide Christmas lunches and dinners which I have up un- til the 1st August. We have lots of groups from all over the Central West and Sydney.
The house looks wonderful in really festive gear and people are really enjoying the ambience of the good food and the big open fires going. I have two more groups from Sydney on the weekend and also a special thank you luncheon for the Foodbasket volunteers to thank them for their hard work.
Following that is my Family Reunion here at the house. Should be wonderful to catch up with all my brothers and sisters, nieces and nephews.
On another note a big thank you to all the people who offered to help me clean up Swinging Bridge, as you know it was bloody cold, wet and muddy and too dangerous to whipper snip grass so we cancelled it and are going to wait until mid August.
I have bought cream rust proof paint and paint brushes, sandpaper etc to revamp the clock in front of the Pharmacy. John from the Royal Hotel has kindly paid the rental on a scissor lift from Cowra Hire and my Lions Club and I will be attacking that in the next week.
Also had a meeting with some big wigs from Cabonne Council last week about the Cemetery. You might have noticed a few little improvements. When it's warm in September I would love to get a big crew up there to clean the place up. I also spoke to them about a toilet block there but they said no go too expensive, so they are going to buy demountable toilets and when there is a funeral we notify them and they will set them up. Mind you we have to pay the hire charge, so that's debatable.
Take care, Tommy x