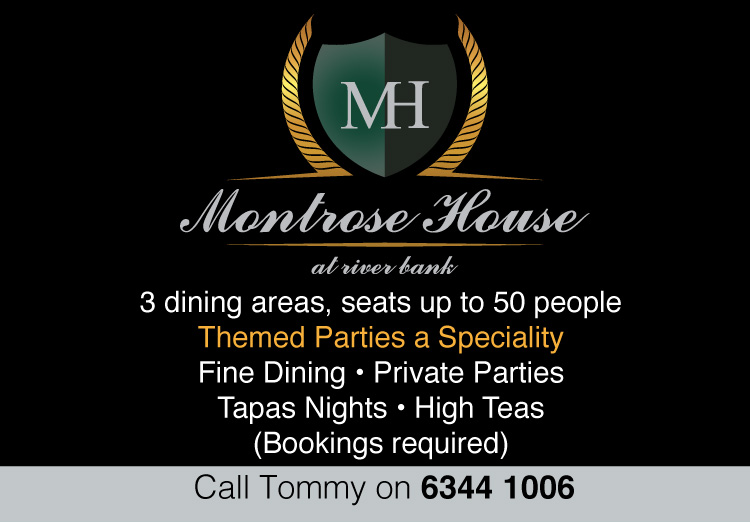 Hello readers and welcome to this month's column!
Wonderful weather at the moment which has brought lots of visitors to our region, the long weekend was really busy and it was really wonderful to see the Balloons back in our skies above town. I counted at least 8 or 9 and it was just lovely and normal for us locals don't you think?
The two promotions I was involved with, working with Cabonne Council and Destination NSW have been a huge success, pulling heaps of visitors to our town and on social media the two promotions have scored over 30,000 likes which has made new people aware of our beautiful area.
Myself, Blue Jacket Motel, The Old Vic Inn, Age of Fishes Museum, Historical Museum, Captain Barnacles Tours and Finns Store were all featured in the promotions.
These promotions are all helping to pull people into our town and every single business in town benefits which is great!
My phone has been ringing off the hook and we are taking bookings for most weeks, which I am sure everyone thinks is wonderful. My place is full most weekends now.
Had the delightful Sharon Lenton from Thoroughbred Events, they have just made me NSW Racing Ambassador which is wonderful, I get to go to the races and judge fashions on the field and award prizes, so pretty pleased about that and more recognition for Canowindra town.
Had a wonderful group from Dubbo last weekend, Sarah Chiles a very chic classy lady bought a wonderful group to town, staying at The Old Vic Inn and enjoying a formal dinner for 20 on Saturday night at Montrose House.
The group visited several local wineries over the weekend and bought cases and cases of local wine.
Book in now at Montrose House for Christmas in July. I will be serving lunch and dinner on 10th and 28th July 2020. Now that we can get out and about again as restrictions have been lifted why not use this time to catch up with family and friends.
– Take care Cheers, Tommy