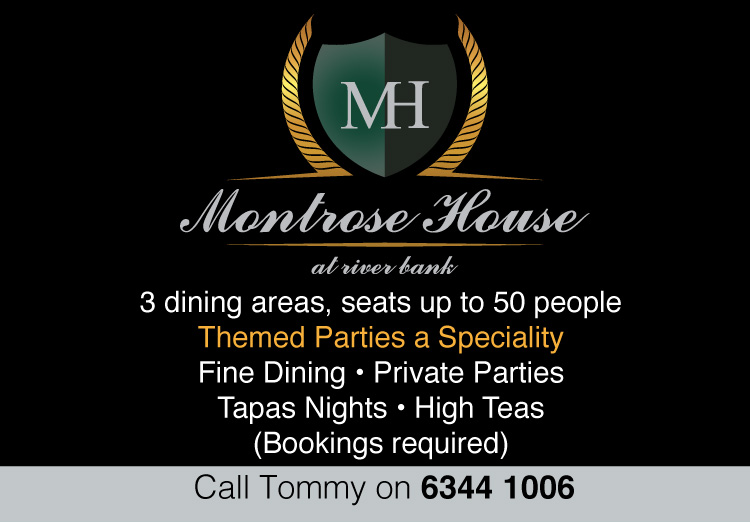 Hello Readers and welcome to this month's column and the merry month of May, one of my favourite times of the year.
Happy Mum's Day for last week I hope you liked the flowers I planted in the barrels to brighten up the main street, went out to Eureka Plants to pick up 20 pots and ran into Anne Ward who when I told her what I was doing, went halves with me in the cost. Then Beth from Eureka threw in another 8 pots so the whole street looked wonderful, no doubt about our town and its people they are very supportive!
If you were up early last Thursday morn- ing you would have seen lots of activity at Montrose House, we had a film crew and photographers filming a new promotion for Cabonne with me spruiking Canowindra, its shops wineries and local businesses, we are trying to get visitors back to the district. Trying to look glamourous at 6am was a big call and a bit harsh ha ha!
Last Saturday we were very honoured to host well-known local couple Bernard and Moyna Rue who were celebrating their 60th Wedding Anniversary with an intimate and very elegant luncheon for 10 close family members. Once Bernard realised he could have a gathering of 10 people he rang me and we were only too happy to oblige. I dressed the table in silver and white with diamond napkin rings, it looked beautiful and local cake queen Mandy Townsend did a beautiful cake.
On Tuesday 19th May I hosted a surprise Birthday Luncheon for a dear friend, Robyn Slattery organised by her daughter Michelle from Melbourne. The 6 ladies enjoyed a delicious three course meal with a chocolate birthday cake.
Still cooking for my golden oldies twice a week, but I don't get dressed up as Doris Day anymore, scared a few of the darlings.
Hoping everything back to normal soon so I can do Xmas In July again, fingers crossed.
Tommy xx