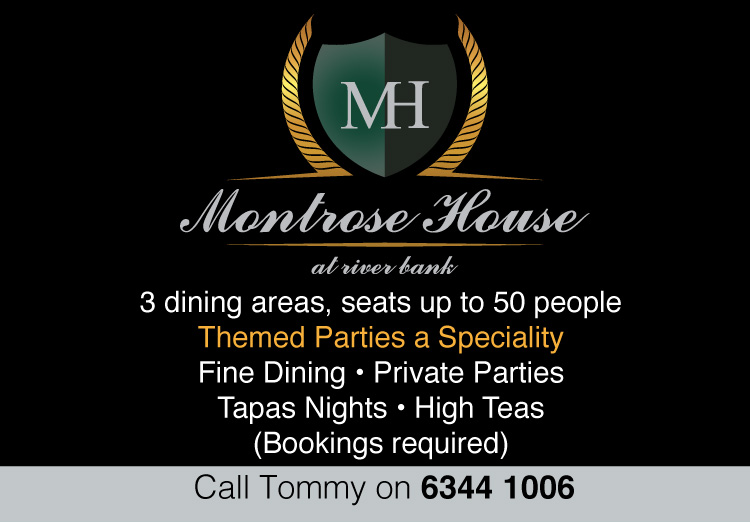 Hello readers,
Welcome to this month's column!
Not much happening at Montrose at the moment, apart from lots of guests and a couple of dinner parties recently.
Have had two weeks away one in Sydney and one in Port Macquarie ticking some things off my bucket list including the Sydney Harbour Bridge Climb (terrifying but exhilarating!).
Flew to Port Macquarie for a host of speaking at several dinners including 600 people at Tuesday night Rotary and a Rotary Sunrise Breakfast with 250 people. I spoke about my life and living in this wonderful country town also my OAM which they were all very happy about.
On Wednesday 4th March I organised 60 businessmen to wear high heels and "Walk a Mile in My Shoes" down the Town Beach area to raise awareness of Violence Against Women and we raised $21,000.
Flew back to Orange on Monday 9th March into my beautiful home and town which I missed.
As patron of the new look Canowindra International Balloon Challenge I was put in charge of the Street Markets and Street Party, one thing I truly relish is a successful, fun party.
For Thursday night I had planned Fashion Parades, Carriages with White Lights with all shops open and windows decorated with balloons and lights! It would have been a total fun night bringing everyone together!
For the Saturday morning Village Markets there was going to be jumping castles, face painting, best dressed bike competition and a cutest pet competition.
This of course has all been cancelled due to Coronavirus, so next year it will be bigger and better.
Don't forget our belated Seniors Luncheon at Montrose this Friday 20th March organised by Canowindra Lions Club, only $20 per head for a two course lunch and soft drinks. Ring Ron Cain to book on 6344 1497.
Take care and look after yourself!
Tommy xxx