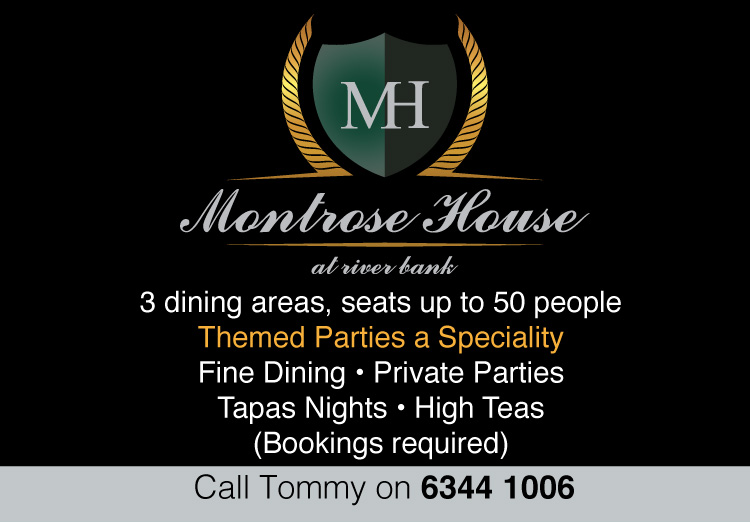 Hello Readers and welcome to this month's column. Finally spring is upon us and everyone's gardens are blooming. The colour I planted in the wine barrels in the main street also look wonderful and we have had lots of positive comments from locals and visitors alike.
I finished September with a huge black and white themed cocktail party for Wayne Beecher for 60 guests who enjoyed canapes and champagne on the front lawn and through the house. Visitors filled the town from Sydney, Melbourne, Cowra and the Gold Coast all enjoying the festivities.
On Saturday 5th October we did a cocktail and canape party out at Rosnay for Rob Glenn and a big group of aviation people who were here to celebrate Cudal Airport's rejuvenation. I then rushed back to attend the launch of Canowindra Art's exhibition at their gallery. Wonderful group of locals enjoying all the art on show.
Sunday 6th October we had a luncheon for Cowra lady Jan Munday's 80th birthday with a wonderful group of friends and family celebrating this lovely lady's special day.
I attended the Canola Cup on the Monday with the Canowindra crew all in Anne Lamb's tent. I was chuffed to win Mr Canola King in the fashions. It was a great day out.
Thursday 10th October I had a bus load of travellers from Sydney enjoying a sumptuous dinner here at the house and then Saturday 12th October I had a group of ladies from Manildra celebrating a luncheon for one of their pals birthdays.
My birthday dinner with a small group of friends is this Saturday 19th and then Sunday 20th October I do the Baroquefest dinner out at Rosnay which is always a grand and elegant night. I dress the shed in red velvet and gold candelabra with a beautiful 3 course meal and wonderful music.
Friday 25th October I have a pre-wedding dinner on the front lawn for the Dunhill family and Saturday 26th I have the Catholic ladies brekkie for 55 people and then off to MC the Mental Health Quiz Night at the Club, so very busy.
Take care, Tommy x