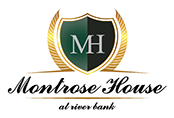 Hello readers and welcome to this month's column!
Quite a few busy weeks lately, have been flat out.
Flew to Port Macquarie at the end of August and did a couple of big fundraisers up there for Camp Quality which was great, caught up with lots of friends from Rotary too.
Have worked with Tom Cunane for 25 years, we raise funds so the sick kids can come for a weeks break at Bonny Hills each year.
September has been steady with a few quiet dinner parties. Big elegant dinner for Richard and Leonie Oliver from Cowra to celebrate their 50th Wedding Anniversary with a teal/white/silver theme with beautiful
white roses. It all looked really beautiful and with lots of candles the room looked wonderful.
Group from Orange came over on Friday 13th September, a lovely bunch of ladies who lunched then had a shop around our beautiful town.
There are quite a few lunches and dinners coming up, Hiawatha Luncheon this Saturday to plan Richard Glasson's 80th Birthday in November at Montrose.
We also have 60 people coming in Black Tie for good mate Wayne Beechers 60th at Montrose, should be wonderful with cocktails and grazing plates followed by a sumptuous buffet.
I have started the wine barrels in the main street with some colour and will finish them off this week with more potted colour going into the barrels same as out the front of Montrose House. I have also decorated Synergy and Foodworks windows for Spring. Dottie from Rockstar's window looks fabulous.
Keep it up, our little town is going great with a reputation for visual windows and friendliness.
Best wishes,
Tommy