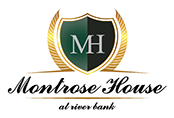 Hello readers, welcome to this month's column.
A big congratulations to all the winners in the Xmas in July Window Display Competition, it all looked fabulous! A special mention to Canowindra Pharmacy, Vinnies and also Garden and Montgomerie it would have been a hard job to judge them all.
I had the most successful July since I have been in the house, on one week alone I had a bus from Sydney walking around with a glass of champagne looking at all the lights in the windows, and that was a Tuesday night!
The word is getting out there at just how fabulous a town we live in. We also had a bus load from Cowra for lunch and shopping, one from Orange, one from Bathurst, groups from Forbes, Parkes, Eugowra and Gooloogong all coming at 11am, shopping till 12 noon then lunch from 12-2pm followed by more shopping.
I'm sure that many of the locals coming into town on Thursday and Friday at the end of the month saw lots of happy people from out of town dressed in their Xmas finery shopping. It is a wonderful experience and we do prizes for best dressed and encourage people to get into the mood, so it was a really pleasant way to survive our cold weather. But more importantly we have introduced new people to our town – I always say Christmas is for the kids and Yuletide is for the adults!
Busy now preparing for September's Canowindra Floriade – a mini Floriade where we are encouraging the businesses in Gaskill St to dress their shops and windows with floral decorations. I have ordered lots of potted colour to go into the barrels in Gaskill St and encourage everybody to get on board and support our town, we are in drought so every dollar we can bring in keeps our town thriving!