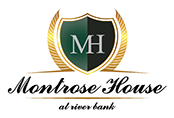 Hello Readers, welcome to the column.
"Happy Yuletide" Isn't it wonderful to see our town dressed up for this festive time.
I always consider "Yuletide" the adults Christmas and Christmas in December the children's. Congratulations to everyone who has got into the spirit of this wonderful theme.
We have lunches at Montrose House on Sunday 21st July and Sunday 28th July, 3 courses of festive food for $40 p/head and must say the house looks wonderful with Christmas decorations and warm open fires. Get family or friends together, ring me on 6344 1006 to book.
I have had lots of visitors and luncheons for July. As you already know I flew to Port Macquarie at the end of June to host a race day for Bravehearts with Ray Hadley and my fellow judge was the beautiful Helen Ritchie (former judge of Dancing with the Stars) who is such a lovely lady. We raised about $21,000 which I was very proud of, the Canowindra weekend that I donated raised $1,500.
This week we start our Yuletide lunches with Canowindra Garden Club on the 17th July. On Friday 19th July I have a group from Sydney and on Saturday 20th July Jacqui Shannon hosts her Mums 80th with a special luncheon.
Next Wednesday 24th I have a bus load from Sydney and then Thursday 25th, Barbara Kerr and the nine dancing ladies with a bus load from Cowra. Friday 26th is Bathurst Probus with a bus load for Yuletide luncheon which means lots of visitors shopping in our special shops. Saturday 27th Max Harris hosts a dinner for his delightful wife Joy's 60th Birthday for family and friends which will be really special. So
lots of parties and guests in the B & B so will keep me out of trouble.
I will be heading to Queensland in August to judge fashions for the three race meetings up there so that should be lots of fun.
We then start to prepare for our "Mini Canowindra Flower Floriade", will keep you posted.
Take care rug up, its cold out there.
Love Tommy x