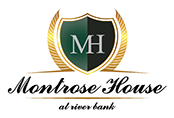 Hello Readers, welcome to this month's column and welcome to winter. Lots of visitors during May and June for Balloon weekends and lots of parties and luncheons.
Saturday 15th June I had Sarah Childs and friends from Narromine for a Black Tie 'Retro' dinner for 20 people to celebrate a combined birthday dinner.
Jean Mary Fagan hosted a lunch with family and friends for daughter Sue and son Charley on 2nd June.
I travelled to Parkes Picnic Races on Saturday 8th June with friends from Canberra, Mudgee and Young. I won best dressed at this fabulous day and had a great time. I hosted dinner for 12 friends when we got back that night and I even featured on TV, not bad for an old boy.
Sunday 9th June Sarah Jehan and Fiancee David's engagement party was held with 8 of their friends. A great night and good fun with this crew.
I went to the Dubbo Picnic Races on Friday 14th June and won best dressed gentleman at this prestigious event. I spoke about Canowindra town when they interviewed me which is a plus for our town.
Saturday 15th June was a pre wedding dinner for the Charleton family from Forbes with a group of 20 family and friends before the nuptials next weekend.
Devonshire Tea has proved really popular especially from 10am after Sunday mass. It's great value and another attraction for our town. My breakfasts from 8am on Saturday and Sunday are also doing well.
I have a couple of big weeks ahead, off to Port Macquarie on the 25th June to host 'Bravehearts Race Day' with Ray Hadley and hoping to raise $60,000 for this worthy cause. Catholic ladies breakfast on Saturday 29th which will be a full house.
Don't forget we have the 12 Hours of Dancing on 30th June which will be fabulous. I have dressed lots of windows in town to promote this. Please support Gail and the crew, it's $10 to join with supper available and lots of prizes, should be wonderful.
In July I will be doing Yuletide lunches and dinners for $40 per person, 3 courses of scrumptious food so lots to keep me busy. Take care and be kind to each other,
Tommy xx