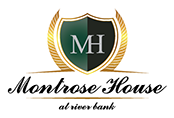 Hello readers welcome to this months column and boy November is here and the Christmas parties are booking in!
Finished off October with a sumptuous High Tea for 35 ladies from Bathurst Macquarie Probus Club, got them to come an hour early and do some shopping which is good for our economy.
On November 2nd four wonderful friends of mine from Port Macquarie came to stay and take in the local sights and enjoy some retail therapy. They finished their stay with a luncheon with me at Montrose House on Melbourne Cup Day and they loved the town and its people!
Tuesday Melbourne Cup Day luncheon at Montrose House was a full house with ladies enjoying champagne and canapes then onto a beautiful lunch followed by dessert and two fashion parades from Frock On and Rockstar Clothing. I also modelled 8 suits from by best dressed racing days and the new suits for the next racing season. The ladies watched the big race then we served a smashing high tea to finish the day. It was thoroughly enjoyed.
On Saturday November 10 a Thai Inspired Dinner was held in the new back garden to celebrate Claire Johnson's 40th Birthday from Forbes. Guests looked fabulous in coloured Balinese style clothing, good night had by all.
This week a busy birthday luncheon for my other Mum, Melva Grant hosted by me and Melva's daughter, Lou home from New York for a visit. It will have a Navy and White theme with lots of yellow roses and the 12 invited guests enjoying the ambience of Montrose House – Happy Birthday Melva!
Last Thursday was the "Graduates" Luncheon at Montrose House with a large group from Cowra honouring local Dorothy Balcomb for her years of service.
This Thursday is the "Pretty in Pink" morning tea on the front lawn raising funds for women's cancers put on by myself and the Phoenix girls.
This Friday 16th November St Raphael's Parish ladies will visit from Cowra for high tea so that will keep me busy!
Have a good month
Love Tommy x