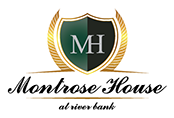 Hello folks and welcome to this months column and boy talk about a busy time in Canowindra and at Montrose House! Finished September with a huge brunch for all the Catholic Ladies from Canowindra, Cowra, Eugowra and Gooloogong with 50 ladies enjoying a scrumptious buffet of breakfast delights.
On Thursday 4th October I had the house full of 14 family members here to celebrate Mrs Farley's 100th Birthday Luncheon at Rosnay.
The weekend of 5-6th October surgeon Dr Tony Tonks and friends booked out the house with a dinner and tours of the district in their Ferraris, love this crew of great mates and they loved Canowindra!
On Friday 12th October I was proud to decorate and cater for the Tigers Presentation Night with 110 capacity crowd being entertained by MC Andrew Pull. This day was also busy in the house with 5 couples from Katoomba staying for the weekend with tours, wine tasting and balloon rides finishing with a superb Black Tie Dinner in the Tuscany Room on Saturday night.
On Tuesday 16th October Helen Lynch from Bathurst Ladies Probus brought her club to a luncheon at Montrose, themed the room in Navy and White with fresh yellow roses. Served up fresh Barramundi and Honey Chicken to this wonderful bunch of ladies finishing with a beautiful Pavlova Roll. The ladies toured my new gardens and had a thoroughly enjoyable time.
Friday 19th October is my birthday and the launch of the Canowindra Arts Spring Exhibition with art from all over the area, launch is at 5.30pm should be fab! Saturday 20th October two locals Sarah Isaacs and Jayden Brown tie the knot at Montrose with nuptials and wedding reception for 120 in the gardens, should be gorgeous, here's praying for perfect weather!
On Sunday 21st October the Rosnay Baroquefest Dinner is on and I will be doing a wonderful European meal for 50 people, also dressing the shed very medieval with lots of red velvet, gold plates and candelabras.
Take care and be good to each other
Tommy xxx