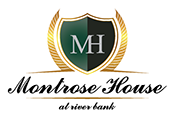 Hello Readers welcome to this month's column and welcome to winter! I won't mind spring coming I miss the warm weather but some more rain would be fantastic for our farmers.
I finished July off with a fabulous Christmas in July luncheon on Sunday 29th for 45 great friends and supporters of Montrose House to say thanks and have a good catch up with mates. Lots of locals in attendance including Marlene and Melva Grant, Pam Dunford, Jenny Middleton, Bill and Lorna Coady and Terry and Michelle Porter to name a few. A great day was had by all.
On Wednesday 1st August I helped the CWA ladies with their Christmas in July luncheon by decorating the hall in a festive theme and making a big pot of gravy for them. There was a full house of 50 jolly folk having a ball.
Lots of surprises and delighted to receive the People's Choice Award for decorating Montrose House. A great competition with the whole main street involved. It brought lots of people to town to check it out and spend money locally. Congratulations Canowindra Phoenix and Cabonne Council, a great promotion.
I've had lots of visitors staying at the house and was honoured to host a surprise 40th for Orange lady Claire Mitchell on Saturday 11th with visitors coming from Orange, Dubbo, Bathurst, Parkes and Cowra.
'Night in White Russia' was the theme so I dressed all the tables in white. The guests looked wonderful in black tie and lots of vodka consumed. I did a bomb Alaska as a birthday cake but the flaming brandy set the fire alarms off in the kitchen!! Quite hilarious.
The new front and back gardens will be going in the next couple of weeks to get the house ready for our spring party and wedding season. Lots to look forward to.
Take care and look after yourselves,
Tommy x