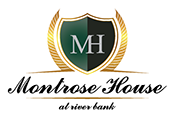 Welcome to this month's column and a big welcome to spring – best time of the year. A big thank you to Ang Ellis boot camp over this winter, her exercise classes are fabulous, took me from 90 to 83kgs, only 3 more to go. I needed to lose some weight for my last big show at Gooloogong Log Cabin on Saturday 30th September, bring it on people!
Nice weather brings lots of functions and visitors to Montrose B&B with visitors taking in Canowindra's wonderful sights. Trish Watson brought a group from "Oaktree" in Orange for a high tea and tour of the house on 30th August. Saturday 2nd September was a black tie dinner for Cyril Ousby and family from Cowra, very elegant dinner and a wonderful mix of people from across the state.
I had a lovely group on Saturday 9th September from Wagga, Helen Grant's family got together to celebrate her 80th birthday with a lovely lilac themed luncheon which was really special. The family booked the town out and we had a lovely 6 hour lunch with them enjoying themselves until 6.30pm.
Saturday 16th September good friend Sue Cribley celebrated hubby Patrick's 70th birthday with a navy and white themed birthday lunch with his children and grandchildren. It was a lovely day with this wonderful group of happy people. Saturday 23rd I am very proud to be doing local girl Sarah Toole and her partner Johnathon's wedding. She is being married in her parents Rodd Street home in a garden wedding and then to Moorbel hall for a wedding breakfast catered by me, themed medieval forest in navy/gold and lots of gum and natives. This wonderful couple are a pleasure to look after and I do love a wedding, especially if I am part of the decorating and catering. Good luck Sarah and Jono.
Long weekend is my final show (I promise!) for much needed funds for Gooloogong Log Cabin. We are taking a bus over with pre drinks and nibbles at my place at 5pm. We still have a few tickets left, let me know if you're interested.
Happy Spring Fever!
Love Tommy x