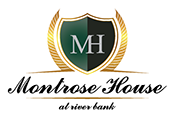 Hello readers and welcome to this month's column. Spring is in the air at Montrose – fertilised all the gardens and lawns and should
have a bumper showing of all my plants. Got some actual blooms from my daphne plant today and they smell wonderful! Been a nice steady month here with lots to do, started off the month with a wonderful lunch for well-known local Bernard Rue which was organised by his lovely lady Moyna, lots of family and friends travelling from all over the district to celebrate with the birthday boy who turned 80. I set the tables in blue noritake and served a traditional Aussie lunch of roast lamb with all the trimmings and a wonderful angel cake with cream, strawberries and flaked almonds – a sensational day was had by all.
We had organised a special luncheon on Friday 11th August for Marion Wilson OAM and all the local nursing crew, but our Marion came down with sickness and we had to cancel. Best wishes to Marion for a speedy recovery and all her many friends including me are hoping to see the wonderful lady up and about soon.
Have had a film crew staying with me and scouting locations for another film so will keep you posted. They were very impressed with Canowindra and its people and hey what's not to love about our town!
On Saturday 19th August we will be doing a beautiful pink luncheon for Louise Garlands 50th Birthday with people travelling from all over the state so most of the accommodation in town is busy, this local girl is the daughter of Roger and Letitia Garland, lovely family.
Lunch on the following Sunday for Jan Clements and her merry bunch of bridge ladies. Saturday 26th August will be a farewell retirement dinner for Les Lawry from Holmwood Wreckers with his wife Eleanor organising.
Lots of great food, fun and frolics at Montrose House with September coming up fast with a couple of big functions and a beautiful wedding so I shall be a busy little man.
Take care and be kind to one another.
Tommy x