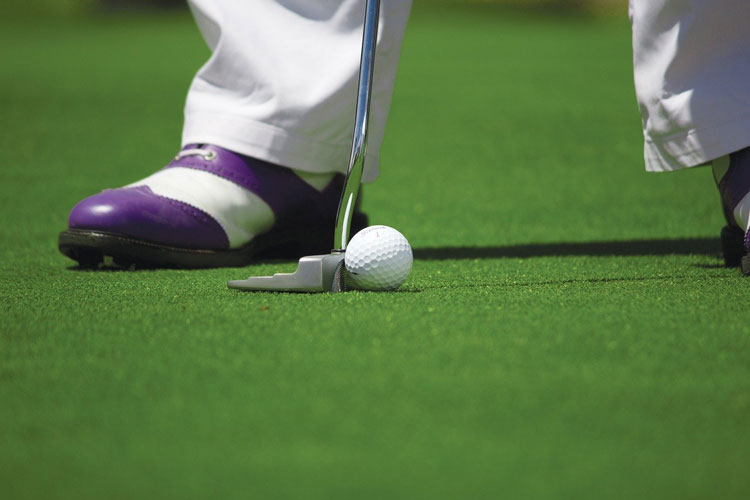 On Saturday, golfers played in the Phillip 'Cheesy' Makin Memorial Golf/Bowls Day. There were 44 players with some travelling long distances to participate in the day. Cheesy loved his sport and this was a great day to get everyone together and have some fun. The day started with nine holes of golf in the morning then 12 ends of bowls in the afternoon.
Winners on the day were Johnny Lawrence, Brian Manns, Robbie and Maureen Lawrence. Second place were Shantel Cogno, Pauline Carpenter, Sharon Fredrickson and Charlie Lawrence. Third place were Tom Beath, Bimbo Melhuish, Barry Rue and Rob Pearce. Thanks to Debbie Makin and family. Thanks to the golf and bowling clubs for hosting such a great day and thanks also to everyone who helped out with the food.
On Sunday, golfers played a two person ambrose sponsored by RJL Joinery. Thanks Ronnie and Kaila. Winners were Doug Flannery and Ross Noble with nett 65.25.
On Monday, the Golf Club hosted the CWVGA veterans golf day. There were 76 golfers who teed off for the stableford event. Winner on the day was Dave Nicholls with a fantastic 43 points. Runner up was Doug Flannery with 36 points. B Grade winner was Terry Duff with 37 points. Ladies win-ner was Collette Armstrong with 31 points. Thanks to Mick, Maxine, Eileen and Helen for serving the delicious lunch. Thanks also to Kate for keeping everyone hydrated.
Next week, we have the Canowindra Hospital Fundraiser two person ambrose. There will be great prizes, raffles and auctions. $25 per person. Then on Sunday it is a monthly medal sponsored by Ned Grant. Members need to finalise matchplays so that presentation can be sorted.