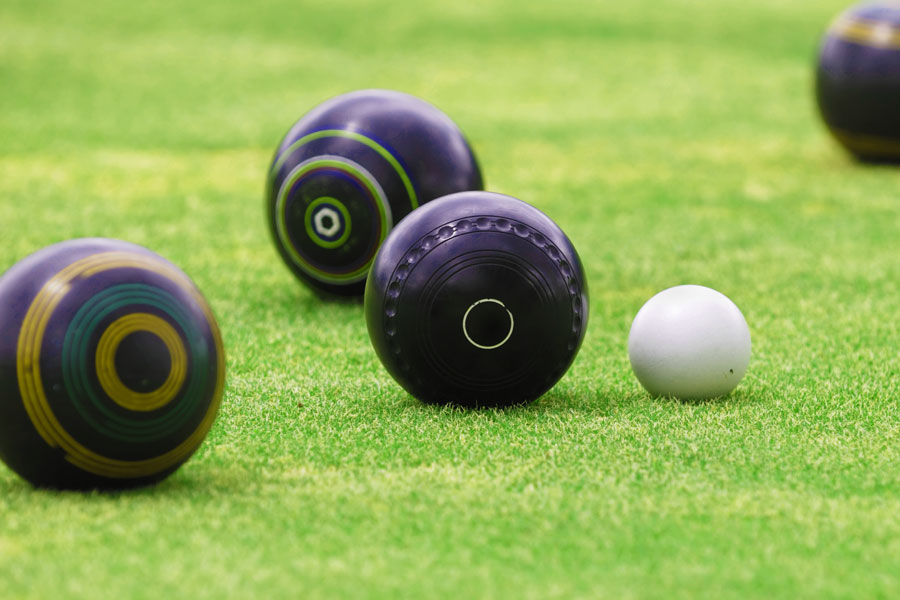 Thanks to Bob and Shirley Robson for holding their event last Friday night with 24 bowlers playing mixed mufti bowls and the winners being Barry Bourke and Steve Kirkman and the runners up Cain Rooke and Nigel Knight.
Last Saturday a Major Pairs match was played with Dool Beath and Tony Tuimauga playing against Barney Robson and Teddy Lawrence. Barney and Teddy led throughout the game winning 23-5. A Minor Singles match was also played with Trevor Hoy against Sparky Wright. Sparky took control early in the game winning 31-14.
Last Sunday two Major Singles matches were played. Brent Lees played against Nigel Knight where Brent had a comfortable win 31-20. Phil Lees played against Brian McClintock with the scores being close right throughout the game. On the sixth end Clinka scored three shots where two of his bowls were touching the jack and his third bowl was half an inch away while Phil's closest bowl was another half inch away.
A Major Pairs match was also played with Westy Wyburn and David Crowe against Ben Rooke and Jack Webb. Westy and Crowy won the game 29-12. A Minor Pairs match was played with Crock Watt and Tot Fisher against Trevor Hoy and Toby Newcombe. After 9 ends the scores were level at 8 all. Then Crock and Tot took control of the game winning 26-12.
Friday March 18: Twilight social mixed mufti bowls with names in by 6pm for 6.30pm start.
Saturday March 19: Social mixed mufti bowls with names in by 1pm for 1.30pm start.
Sunday March 20: Minor Singles – Leanne West v T Fisher and Marker B McClintock at 11am.
Saturday April 9: Fuzz Thompson Memorial Triples Tournament with $1,530 in prize money, 9am for 9.30am start. Three rounds of 2 bowls triples, $105 per team. First 28 teams accepted with RSVP being Monday April 4th 2022.
Best of luck to all bowlers travelling to Grenfell this weekend to compete in a triples tournament.
Wednesday badge draw will be $550. Friday badge draw will be $2,900. Sunday badge draw will $1,000. Don't forget Bingo this Thursday at 11.30am.
By Ian Nelder