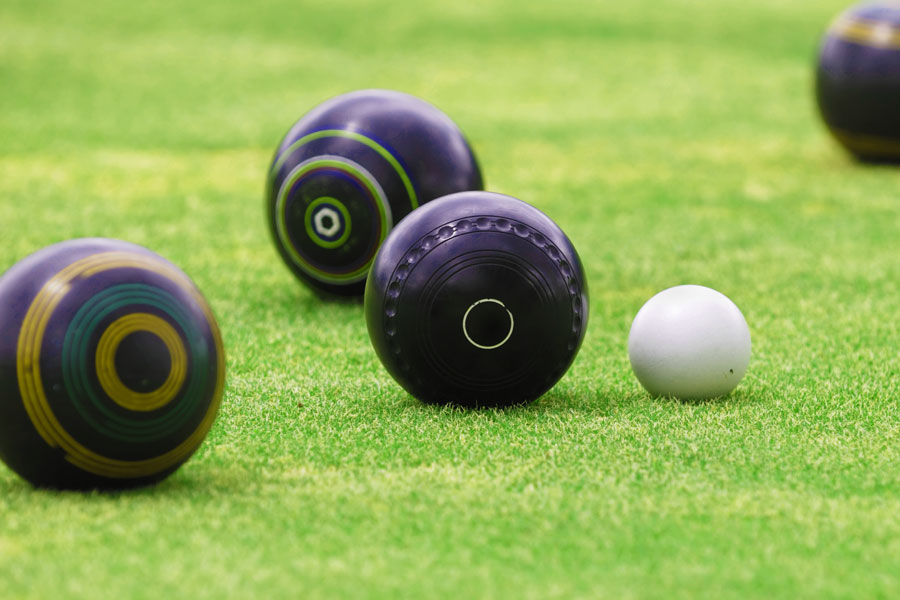 Last Saturday an O'Brien Cup match was played with Mark Wright and Brad Bourke against Dool Beath and Ron Symons (sub for Nick Delaney). This was a close scoring match with the scores level at 25 all after 19 ends. Sparky and Brad won the last two ends and won the game 27-25.
Two consistent singles matches were also played. Nigel Knight played Leanne West where Nigel had a comfortable win 151-124. David Crowe played Mick Traves in a close scoring match with Crowy winning 150-145.
Last Sunday two semi finals of mixed pairs were played. Sue Rye and Larry Nunn played Mick Traves and Penny Nash where the scores were close with the score being 30-29 after 17 ends. Penny and Mick won the match 34-30. In the other semi final Di and Terry Mooney played Di Slattery and Steve Kirkman. This was a very close match with the scores equal to 24 all after the last end. An extra end had to be played and a measure was used to determine the shot. Di and Terry won the match 25-24.
A semi final of the O'Brien Cup was played with Mark Wright and Brad Bourke against Tot Fisher and David Crowe. This was another close scoring match with Sparky and Brad winning 35-27.
A consistent singles match was also played with Crock Watt against Toby Newcombe with Crock having a close win 154-151.
Friday, 3 December: Twilight social mixed mufti bowls with names in by 6pm for 6.30pm start.
Saturday, 4 December: Zac Lees Fundraising Day. Commencing 9.30am for 10am start. 2 bowls turn around triples with 2 games of 15 ends. BBQ lunch. $20 per head for the day. Names in by 2nd December. Original lists are on the notice board. If you are unavailable on the day would you please cross your name off. All are welcome.
Sunday December 5: Championship games may be played by mutual agreement of players.
Wednesday badge draw will be $400. Friday badge draw will be $1400. Sunday badge draw will be $250. Bingo this Thursday 11.30am.